What is Sublimation
Posted by Heat Transfer Warehouse on Jan 18th 2021
Updated 4/27/21
Dye sublimation may sound intimidating, but we promise it's anything but.
In short, sublimation ink can convert from a solid to a gas without going through the liquid form, which allows you to apply an image to specially coated materials using heat and pressure!
Simple enough, right? Although the process is easy to explain, there are some things to consider before you start.
---
Benefits of Sublimation
With dye sublimation, you can print full, bright, and multiple colors!
When applying to garments, the ink is embedded into the fibers. This allows for the design to feel as if it's part of the garment and not actually on the garment!
Getting Started
What kind of material should you print on?
You can ONLY use garments with a minimum of 50% polyester or polymer-coated substrates that are "dye sub ready". For the vibrant look that dye sublimation is known for, you'll want to use white garments that are 100% polyester.
Some people may argue that sublimation will work on other substrates; however, we strongly recommend only using polyester or polymer-coated substrates.
It is important to note that you must purchase something that is already coated; this is not something you can do on your own. We sell a large variety of blanks that you can print on, though, so don't limit yourself!

What can you make with sublimation?
If you've checked out the Dye sublimation paper, Printable Dye Sublimation Materials or Blanks on our website, you'll see a selection of what you can do with sublimation!
Printable Dye Sublimation Materials are materials that can be dye sublimated on using dye sublimation paper! These materials are to be applied using a heat press. Such materials include: flock, glitter and twill.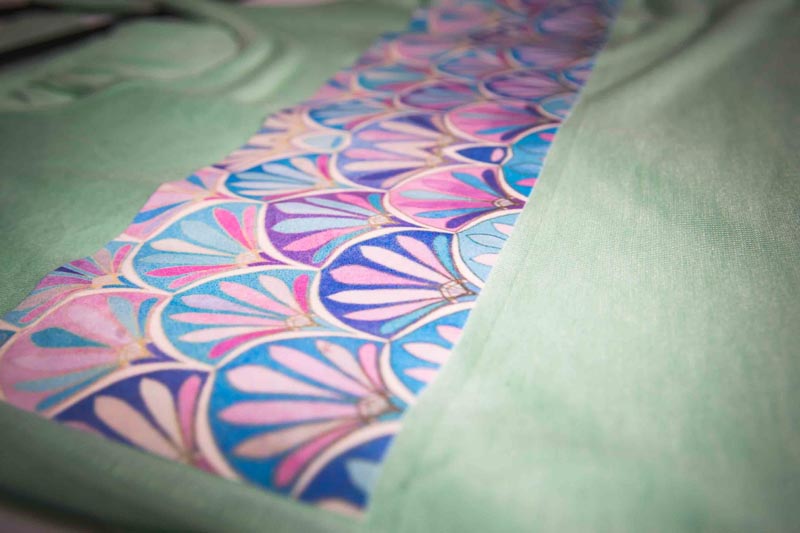 Another method of decorating garments is with Dye sublimation paper, any 100% light polyester garment will work! We recommend sticking with white to get the most color out of your design. The darker the clothing, the less you will be able to see your design.
Looking for a garment supplier? You can get your garments from us! We have a countless options for clothing!
You can even sublimate on Siser Textured Glitter, or any textured glitter HTV that is made out of polyester! For more information on dye sublimating to glitter, check out our blog, "Sublimating with HTV Textured Glitter."
Dye sublimation paper is also needed for sublimating onto Dye Sublimation Blanks! Because you cannot fit objects into a dye sublimation printer, you first must print your design onto the paper, then transfer that design onto your blank of choice.
Just remember, you must use a polyester or polymer-coated blank. Also, it is important that you must purchase something that is already coated. This is not something you can easily do on your own!
Create desk name plates for your office, custom business card holders, custom name badges, and coasters!
Create vivid displays on a HD photo panel featuring the most recent family picture, a custom license plate, keychains and puzzles!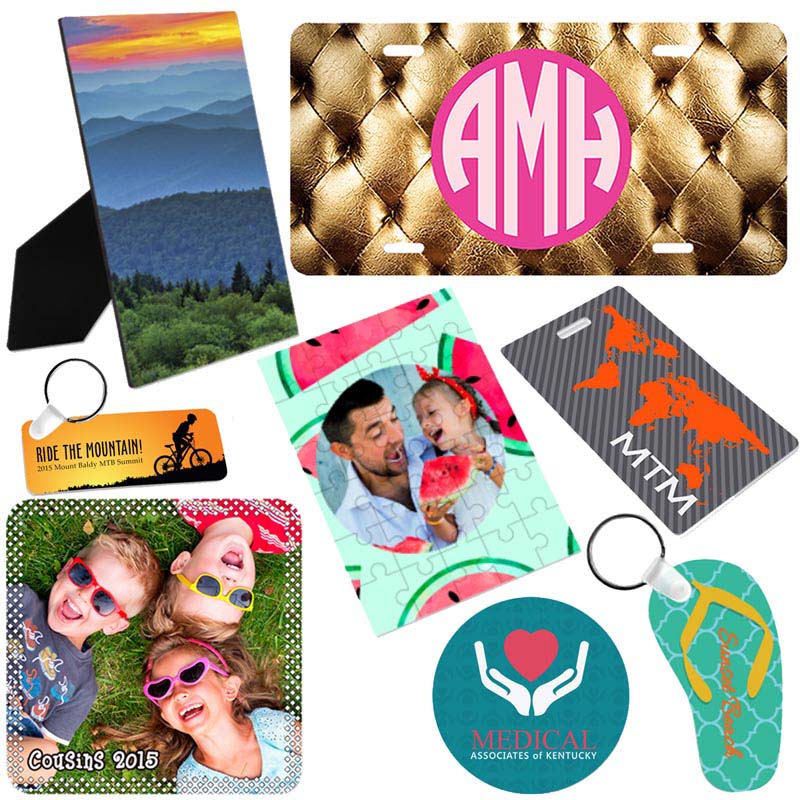 You can even make ornaments that are perfect for any occasion!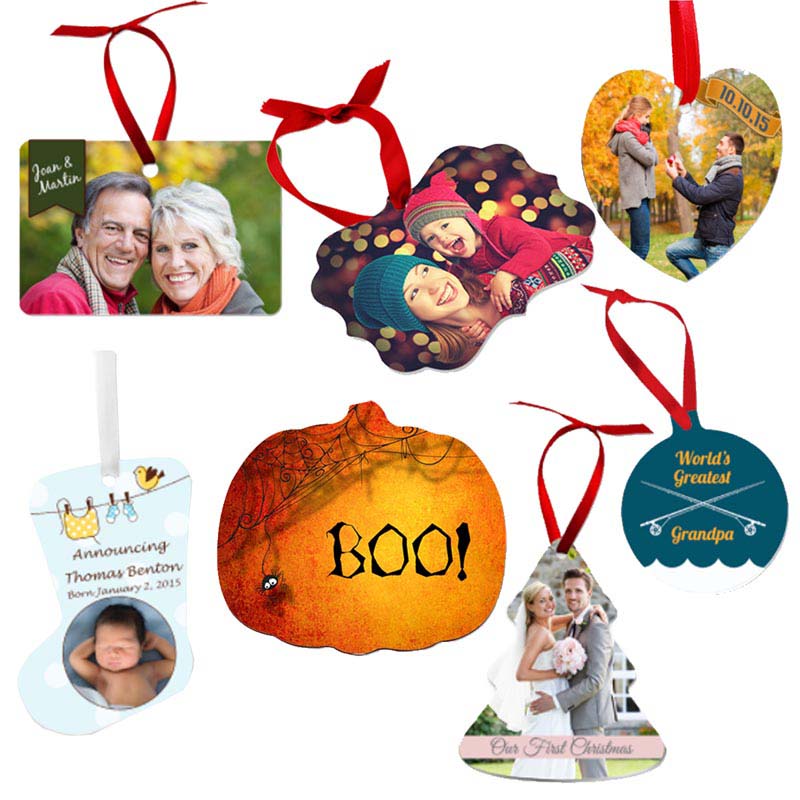 Curious to know how you can incorporate dye sublimation blanks into your business? Check out the following resources!
---
What will you need?
For sublimation, you'll always need a Sublimation Printer and a Heat Press! If you plan on pressing a lot of hard surface blanks like those pictured above, we recommend a swing away style heat press.
Sublimation Printers
The Sawgrass SG500 and SG1000 sublimation printers are the two options provided on our website. Keep in mind that these printers can only accept sheet sizes of paper/material.
If you find yourself needing a larger sublimation transfers, we recommend our custom dye sublimation transfers. This is a great option if you're wanting to dye sublimate full shirts or very large photo panels. For more information on custom transfers you can also check out our blog, "Custom Dye Sublimation Transfers". We also offer package deals for transfers and blanks!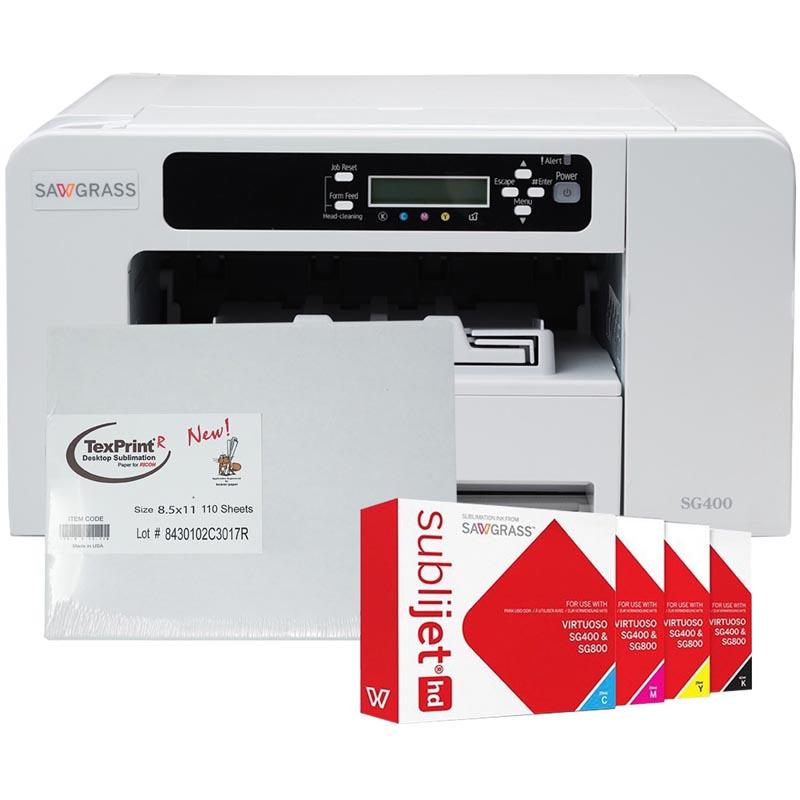 Dye Sublimation Accessories
---
Siser EasySubli
You've heard the rumors, successful dye sublimation to cotton, and we're here to say it's possible!
However, there is a bit of a caveat here. EasySubli is basically a vinyl that you sublimate to or print on to with your dye sublimation printer. It is optimized for use with EasySubli ink and for use with a Sawgrass printer.
For more information on this material, check out our video with Joe from Siser with our very own Kirk!
---
Dye Sublimation on YouTube!
If you'd like to see some dye sublimation in action, make sure to visit our YouTube Channel! Be sure to subscribe so that you get notified when we post new videos!