Beginner Website Tour
Jun 23rd 2020
Whether you're new to Heat Transfer Warehouse, or want to learn more about how to use our website, consider this a beginner's website tour. This will cover all the information resources on product pages, the important information in our footer, how to search for products on the website, and how to use our live chat support.
Product Pages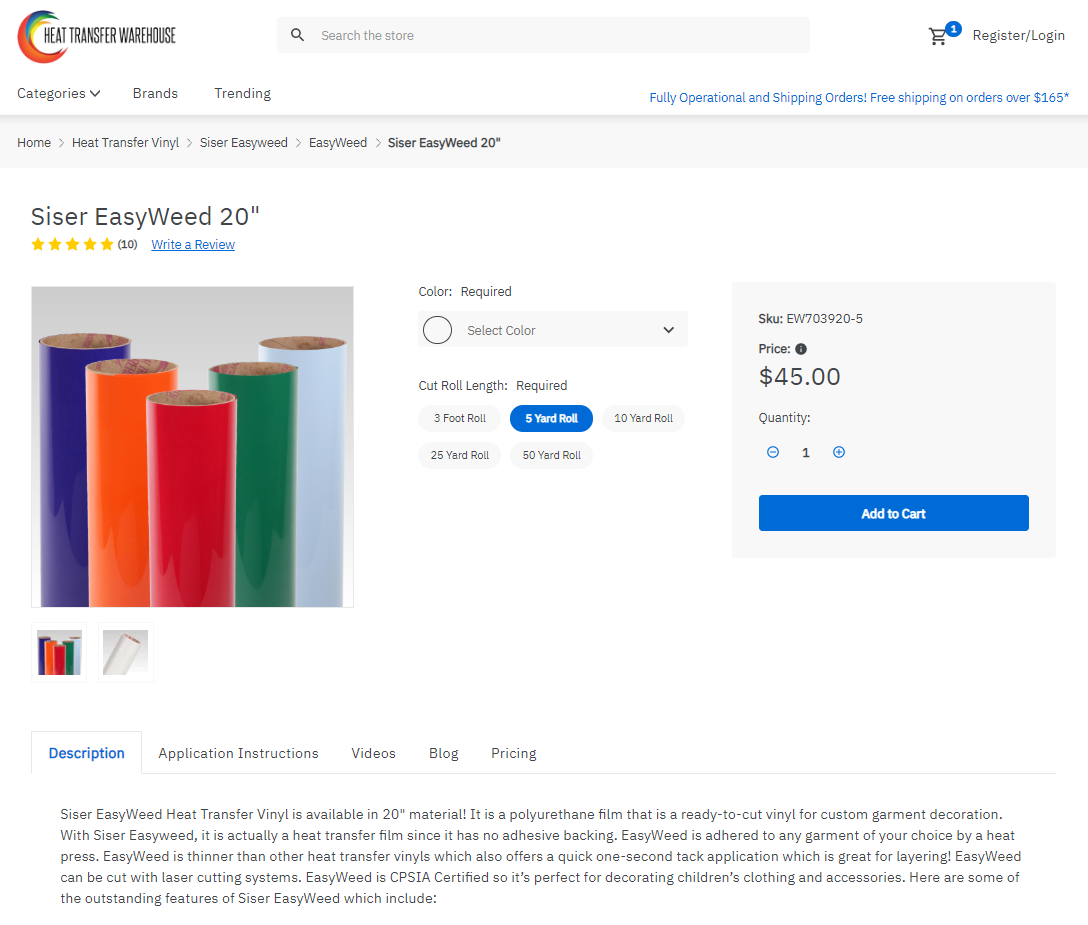 On every product page, you'll find a number of resources to help you make your purchase. Below the product images are four tabs with information resources.
First is the product description. This will have a breakdown of the qualities of the product.

Next is the application Instructions, with the settings and process for your heat press and cutting instructions for some of the most popular cutters.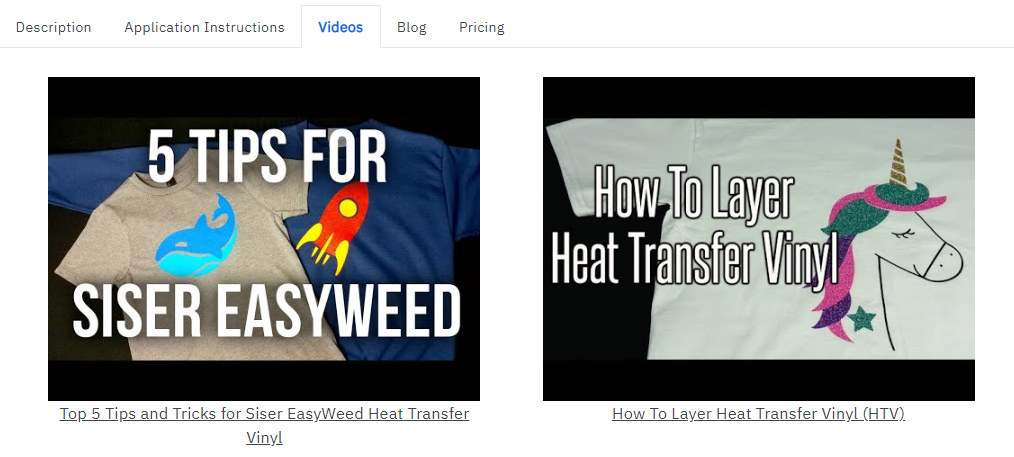 Next is the videos tab, which will have videos about the product.
Some pages will have a blog tab, where you can read blog posts that are related to the product.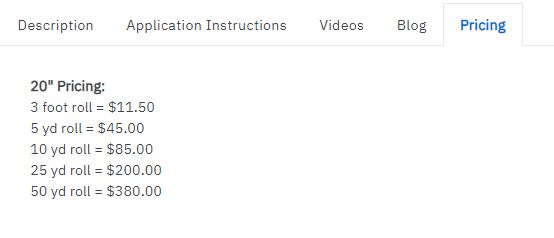 Lastly, the pricing tab where you can see all the pricing options for different lengths of products all at once.
Footer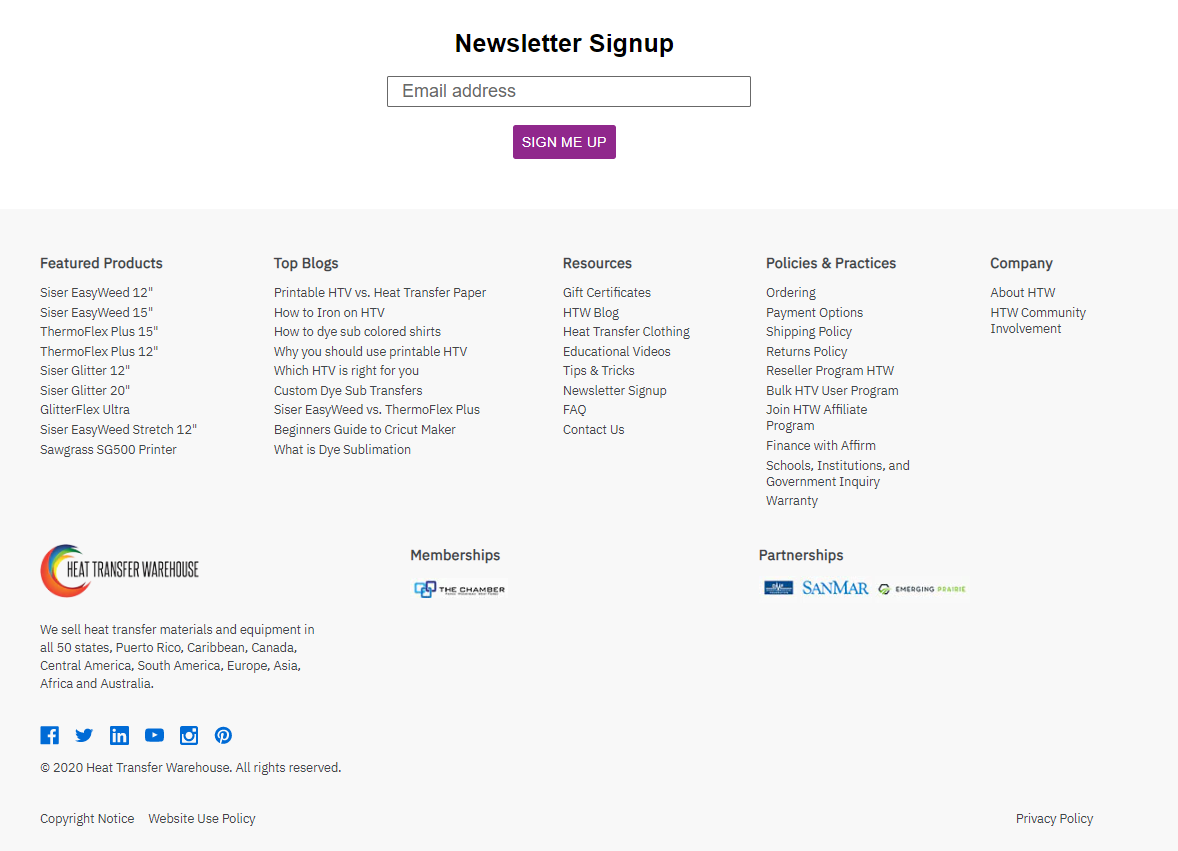 Wherever you are, if you scroll down to the bottoms you can find our footer. There will be some of our featured products as well as our top blog posts.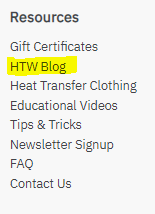 Our blog is a great resource for learning about products, application techniques, and (something else). All our blogs can be found under the resources headline. You can also go to our youtube channel under educational videos link.
In the policies and practices section, you can read about our shipping and returns policy. This is highly recommended if this is your first time ordering with us. There will also be information about our financing option, affiliate program, and reseller program.
Navigation
Here are your options for finding the product you are looking for.

Search
Right at the top of our website is our search bar. As you type, suggestions will appear below. Press enter and be taken to a page with all the results. Search is a great way to look up specific patterns quickly, or anything that you know exactly what you're looking for.
Categories
Our Categories drop down menu is a great way for navigating our website and finding products. Along the left side is the larger categories, hover your mouse over them and a new set of sub categories will pop up.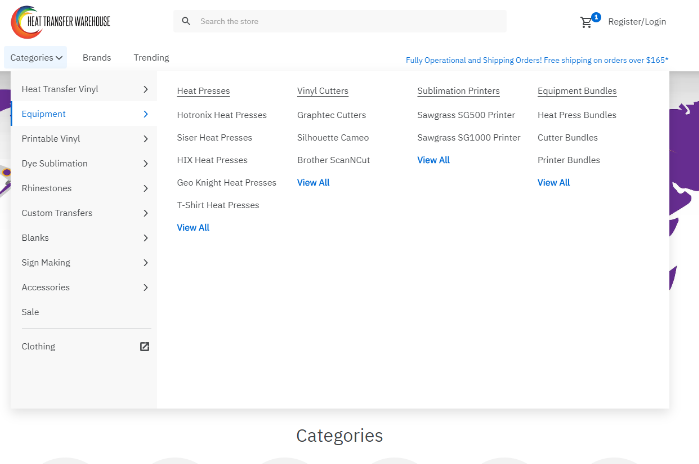 The sidebar of category pages can also be a good resource to narrow your search. This is great for browsing different brands under the category of product you need.
Live Chat Support
If you have a question that you can't find the answer to, our live chat support is a great way to get help from our customer service team. This can be found in the bottom right corner of the website.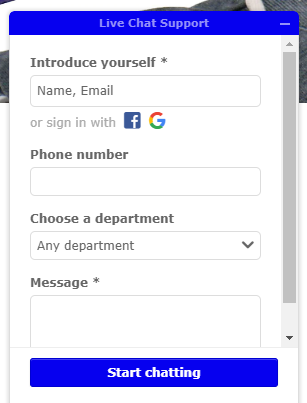 Enter your name, email, and phone number along with your message and a customer service representative will get back to you. During business hours (8:30am-11:35am and 12:45pm-4:30pm Central, Monday-Friday) you can expect a response in less than a minute. Outside of business hours, you can still leave us a message and we will get back to you at the start of the next business day.