Why You Need a HTV Color Chart
Jan 6th 2020
Have you ever shopped online, then received your product, only to have it be completely different than what you expected? You order that perfect pair of brown boots then end up getting that "brown" that looks black. It can be frustrating and time wasting. We've been there. When it comes to ordering that perfect HTV vinyl for your project, just having the color options right in front of you to see would make your decision a lot easier. That's why color charts were made! Whether you are a crafter or you own your own business, color charts are a basic essential.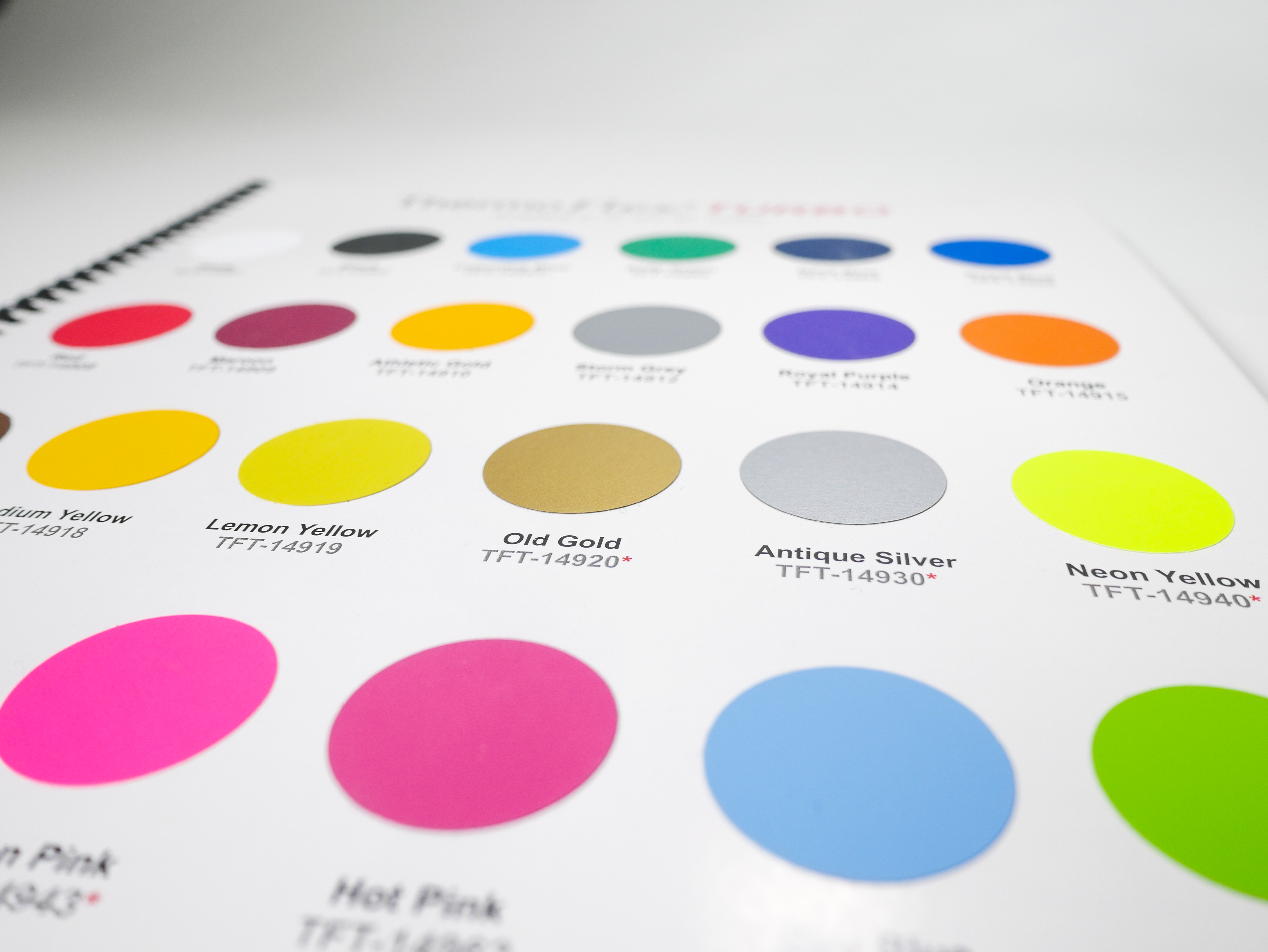 What is a color chart?
A color chart is a sheet or book that contains every color of a given product. They are an easy and inexpensive way to show your customers everything you have to offer from colors to finishes and textures. This means you can be confident in what the finished vinyls will look like before you order, your customers can see all the options that you can offer them, and you can easily explore new products.
How would a color chart help you as a beginner?
As a decorator, it is very important to be familiar with the products you are working with on a daily basis. The immense variety of materials available is great for businesses to meet their clients' needs, but it also means you may be unfamiliar with many of these products. If you are a beginner, the amount of options can seem overwhelming. With a color chart, you can have a physical library of every color in a line of products to see exactly how they will look once pressed. You can familiarize yourself with an entire brand for less than the cost of a yard of material. This adds value to your business because you will save time and money by ordering the correct products the first time and there will be no surprises once you receive the material.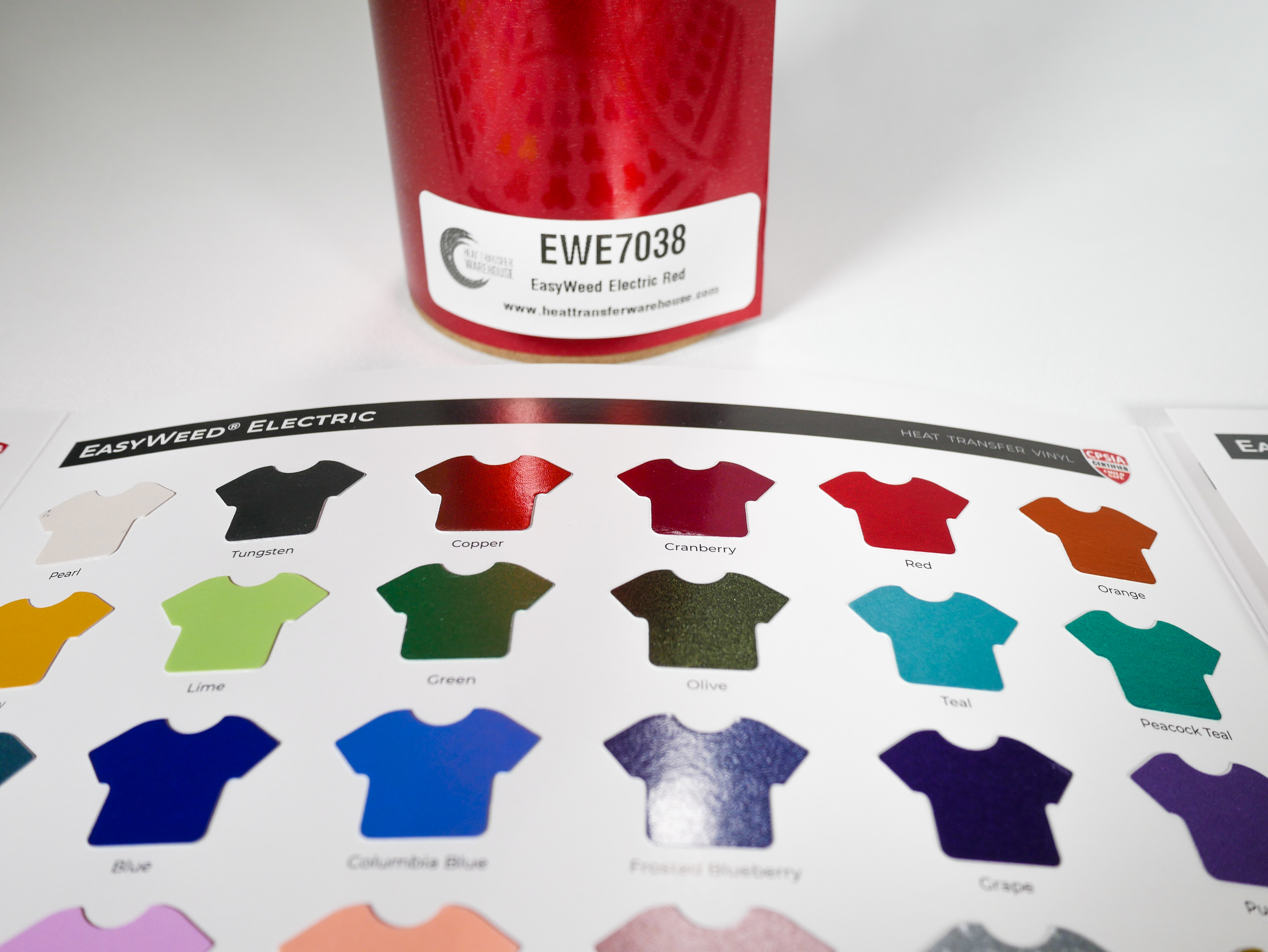 How would a color chart help your customers?
A color chart can help your customer find exactly what they are looking for or serve as inspiration to help them take their design to the next level. This is an easy way to showcase the variety you can offer without having to actually order a piece of every material available. It also ensures you are delivering exactly what your customers are expecting. When you have a customer that wants to match their school colors, relying on a computer screen can be nerve-wracking since the colors can vary in shade from computer to computer. Instead, you can take out the color chart and color match with confidence.
Each manufacturer will have their own color chart to go with their brand. You may want to invest in multiple different color charts to be able to cover all color options available. The standard yellow for one brand might not look the same as another, so it's best to have both of their color charts to compare them side by side.
In addition to seeing the true color of a vinyl, a color chart shows you the finish. Whether it's matte, gloss or semi-gloss, a vinyl's finish affects the look of the final design. The difference between matte and glossy finish can be hard to show through a computer screen. With a variety of color charts on hand you can compare similar colors with different finishes. When it comes to glitter, flock or embossed vinyl, the unique texture of a product is just as important as the color. The static images that can be seen online cannot show the dynamic way these finishes react to the light. A color chart can show the subtle characteristics of a unique vinyl.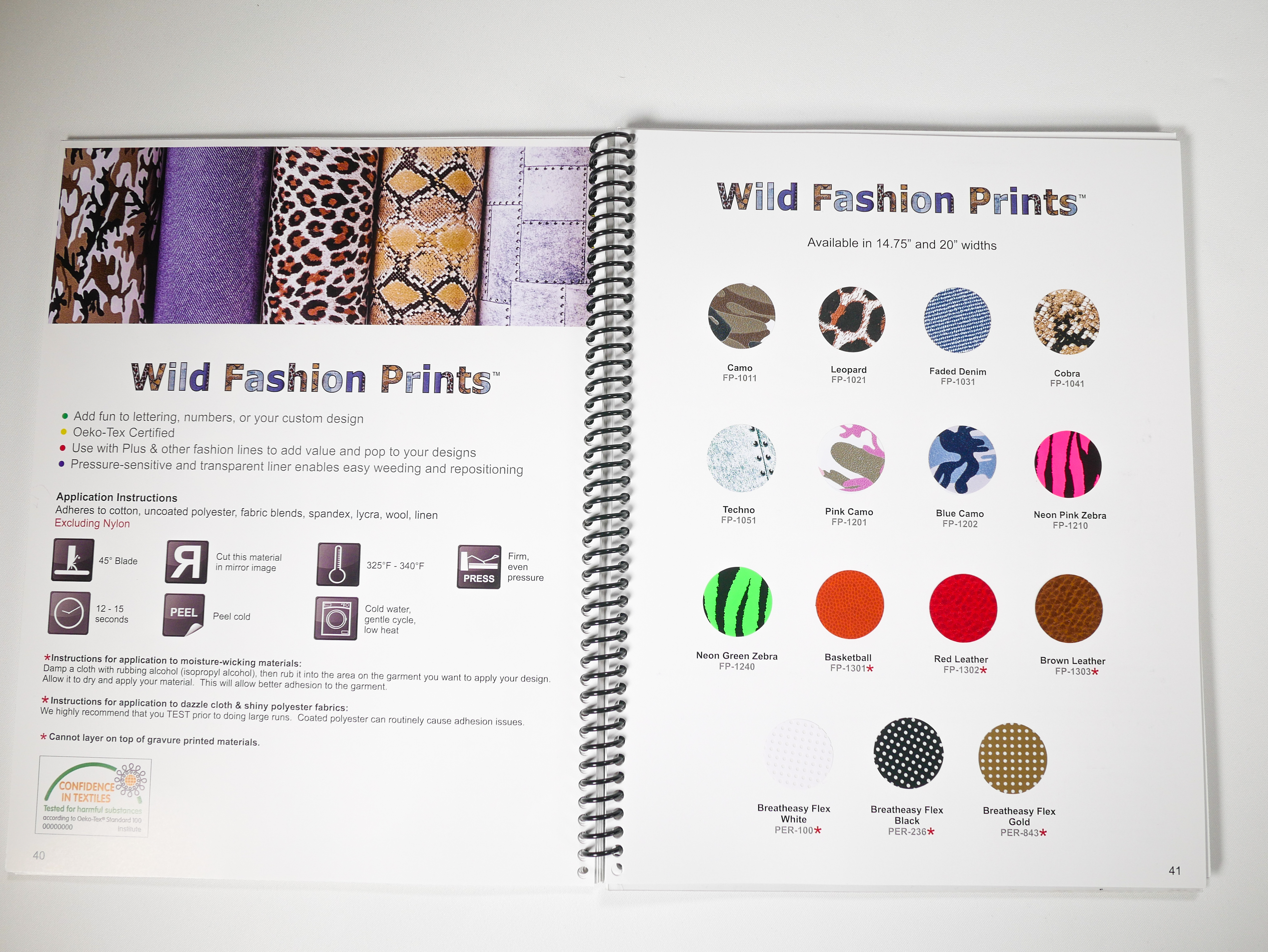 How would this help you grow your business?
Everyone has products that they are familiar with, but discovering a new product can help to spark your creativity or expand the products you offer to customers. A color chart can expose you to a whole new line of products at a very low price. The chances are you will even find a new favorite! Heat transfer vinyl color charts are inexpensive, which means they are a cost effective way to check out new products at a low cost. If you find a new product that your clients' want, they have already added value to your business.
Considering all the benefits they bring, investing in color charts is a great way to add value to your business. Save time, money, and some stress by investing in your color charts and don't forget to update them at least yearly to stay on top of all the new colors and styles that come out!