Static Liner vs. Pressure Sensitive Liner
Posted by Heat Transfer Warehouse on Oct 30th 2019
While pressure sensitive liners are the most common among heat transfer vinyl, occasionally, you'll run into a static liner. In this blog, we'll cover the pros and cons for each liner and also discuss a few materials that have these liners and how to best work with them.
Static Liner
While not the most common liner type, this is non-sticky liner uses static to hold the vinyl to it. Below are some pros and cons as well as some popular materials that have a static liner.
Pros
When there is only a bit of static standing in your way, weeding can go much faster than when you're working with a sticky liner.
Static liners are great for anyone wanting to work ahead on their projects! If you know you go through a lot of a certain design, numbers for example, you can weed them in advance, stack, and store them for later.
Cons
The one con for a static liner is that if you are a bit too aggressive while you're weeding and accidentally pull a corner up on your transfer, there isn't a good way to stick it back down. Because of this, fine detail is not recommended on material with a static liner. (Pro tip: You can try to use a bit of spit to get the transfer to stick to the liner to try to save it.)
Popular Products with Static Liners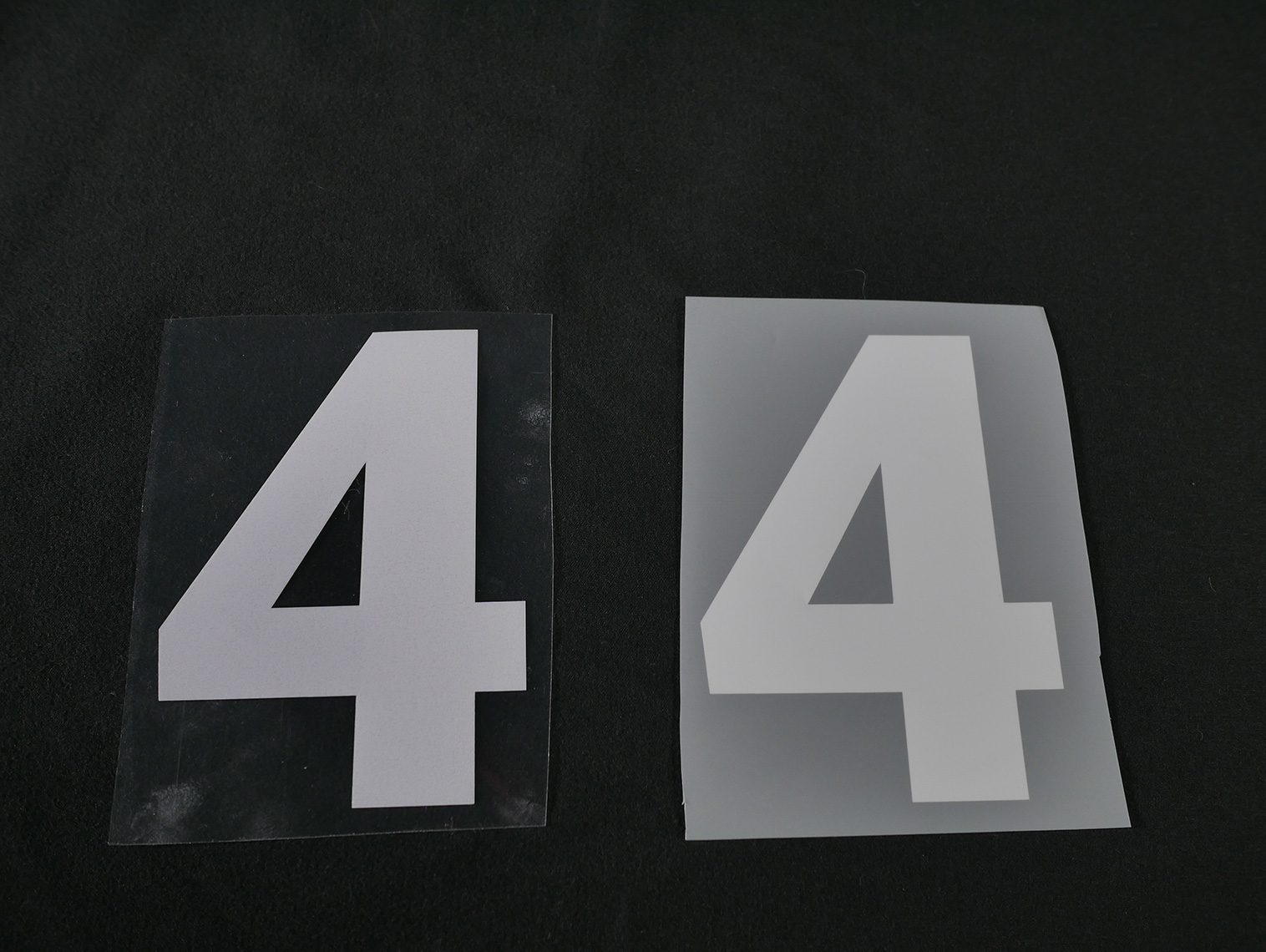 Pressure Sensitive Liner
Also known as an adhesive or sticky liner, this liner is the most common liner you'll find among heat transfer vinyl and uses a bit of low tack adhesive to hold the vinyl to it. Below are some pros and cons as well as some popular materials that have a sticky liner.
Pros
Weeding with a sticky liner means you can go faster without the worry of accidentally peeling up a piece of your design since you can easily press it back on to the liner.
Easy clean-up after weeding all those small details, after pressing, just take your liner and pick up all those little pieces.
Cut more detailed designs with the confidence that those little areas are going to be there when you are weeding. As always, make sure you are weeding appropriately; don't get too crazy and just rip away the extra vinyl.
Cons
It can take a bit more time to weed because the material can stick back onto the liner.
Stacking numbers and/or letters can be a hassle when trying to get them off of one another.
Popular Products
Here is a video demonstrating the stackability of transfers with a static liner.