Choosing HTV for Your First Cricut Project
Jan 10th 2023
So you've got yourself a Cricut. Maybe you got it for Christmas. If you're anything like us, at this point, you're faced with two very appealing choices of what to do with your gift. Choice one: you find a spot somewhere for it to gather dust until you move or one of your grandchildren inherits it. Choice two: you put that puppy to some use (for those curious, the second option is the better one). Enthusiasm is a great resource to harness, so you'll no doubt want to jump right into some fun projects to see what this Cricut can do! To do that, it will be helpful to know some of the different kinds of materials that it can work with.
One of the most popular materials to work with is heat transfer vinyl, or HTV. You can cut designs into HTV with a vinyl cutter (like a Cricut) and then apply it to things like clothing using heat and pressure. We have broken down HTV into a few categories that we think beginners will find useful, and after you take a look, you'll know a bit more about some of the many options you have to unleash your creative side!
A few things to note before we begin: Cricut machines only accept materials up to 12" wide, so purchasing material in 12"x12" sheets is a very convenient option. You can also buy material in longer rolls and cut it as needed, as long as the roll is under 12" wide. With that said, let's get into the thick of it:
The Industry Standard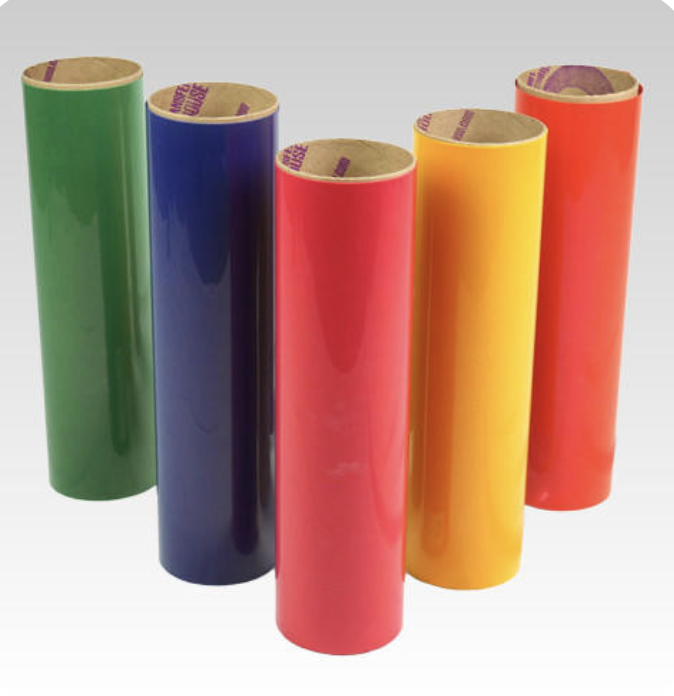 -Siser Easyweed
Siser Easyweed is a type of HTV that you will see pretty much wherever you see HTV at all, and it's for a reason- it's very good. Reliable, easy to work with, and boasting a massive variety of colors and finishes, Siser Easyweed sets a high bar for the competition. On top of that, it's able to be pressed at a low pressure and temperature. It's thin, which is important in terms of comfort when applied to garments. It is also very smooth, making it not only look great, but feel great, as well. It has a semi-gloss finish, but there are also matte colors available, as well as a range of fluorescents. Easyweed is easy to work with in every step of the process, so for someone just starting out, it's an excellent option to begin learning with!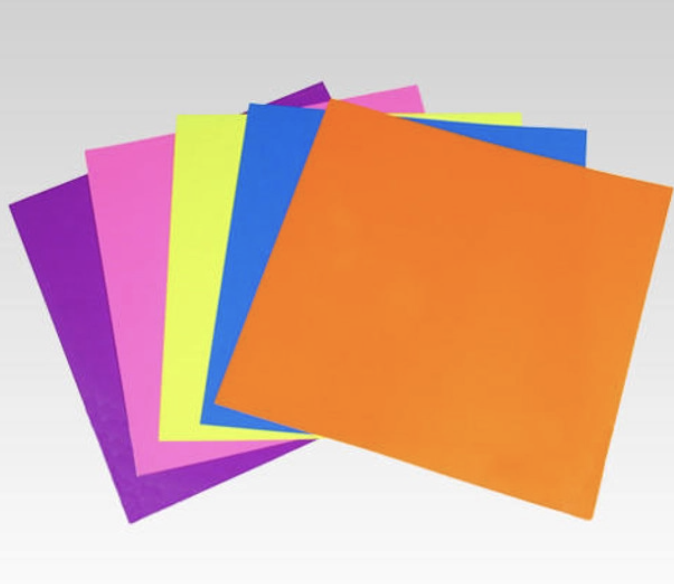 Why It's Great for a Cricut HTV Project:
Siser Easyweed is a very good all-around heat transfer vinyl that can be used to make vivid designs. Whether you want glossy or matte, navy blue or neon orange, they have an option available for you. Combined with the fact that Easyweed is one of the easiest products to work with from start to finish, it's a great choice as a first HTV to work with.
Most Affordable HTV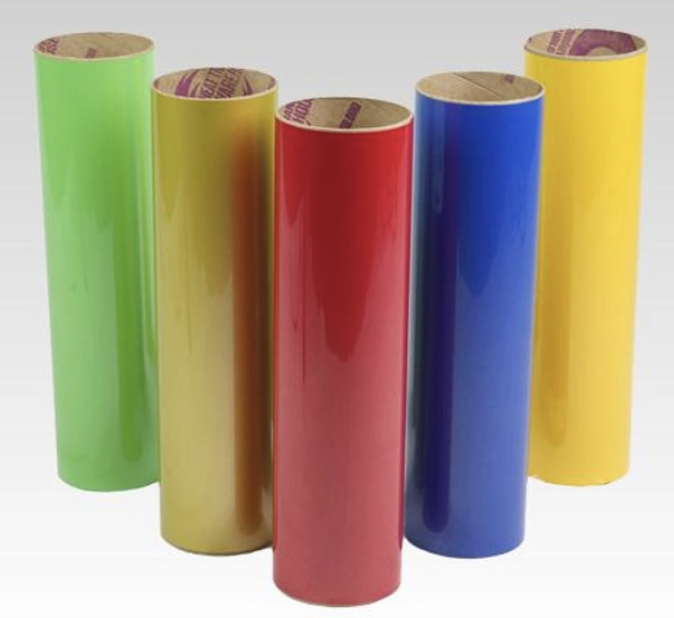 -WALAKut Express
WALAKut Express can be fairly compared with Siser Easyweed. They are both types of thin, quality heat transfer vinyl that are quite easy to weed, and they both offer a good deal of color options (WALAKut Express boasts its own line of neon colors, as well), and they both can be layered to make fun multicolored designs, which opens up design possibilities. Unlike Easyweed, however, WALAKut Express has a matte finish. It can also be applied at a low temperature if needed, which makes it even more versatile.
Why It's Great for a Cricut HTV Project:
WALAKut Express is incredibly easy to cut and weed, offers a good variety of colors, and its ability to be layered allows you to experiment with more complex designs, if you're so inclined. WALAKut Express makes for some comfortable, layerable and vibrant designs that lend some pizzazz to any garment. And, as is probably made clear from the name of this category, it is a very affordable HTV option, which is nice whether you're a beginner or a seasoned veteran!
Best HTV for Athletic Wear
-Siser Easyweed Stretch/WALAKut Soft/Thermoflex Stretch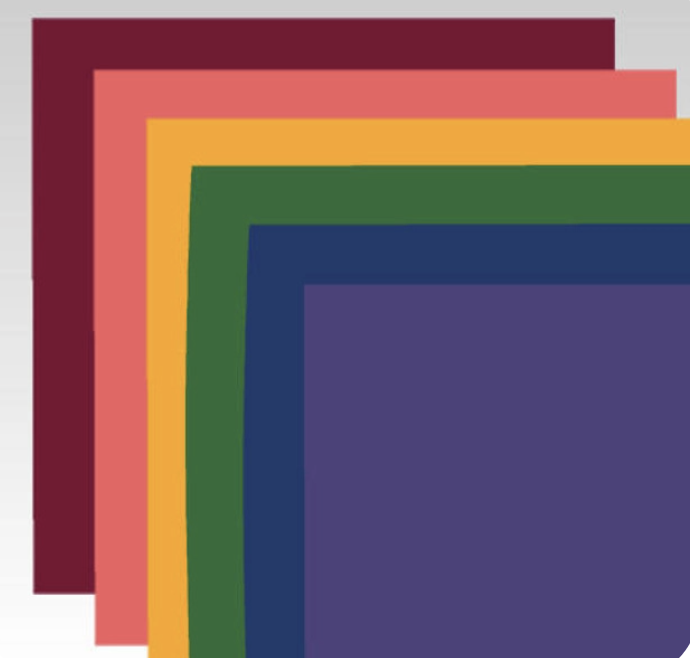 Siser, once again, comes in with a great product (this time for athletic wear) with its Easyweed Stretch line of materials. Even thinner than regular Easyweed and (obviously) able to stretch, it perfectly complements an athletic garment and can flex more than its non-stretch counterpart. And, just like its counterpart, there is a wide range of colors to choose from, so you won't have to fear whether or not you'll find one to complement the fun athletic wear colors you're working with!
WALAKut Soft is another brilliant choice for projects within the athletic wear realm, possessing similar qualities in the way of flexibility and leaving the wearer feeling unencumbered. It can be layered to make multicolored designs (check out a video here), and at 50 microns thick (just a hair over half the thickness of Easyweed), it is one of the thinnest HTV products available–you can barely feel it, but you'll certainly see it!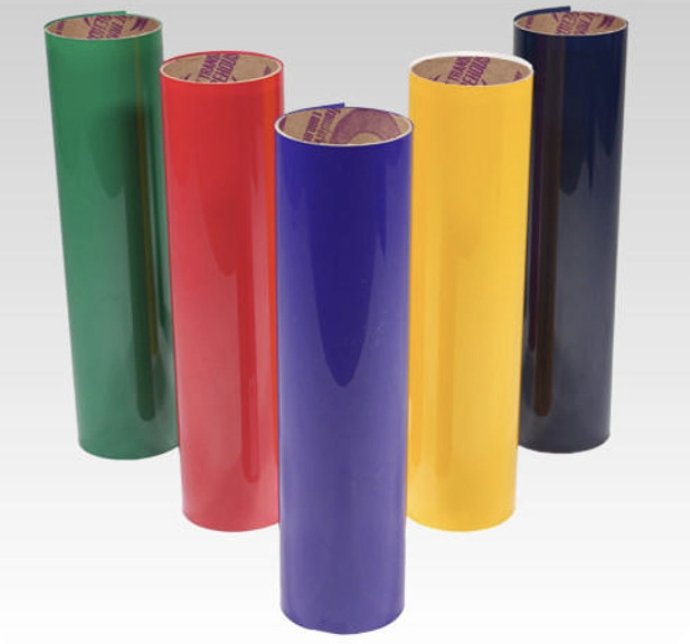 Thermoflex Stretch is also a good option when thinking of pressing on athletic wear. It has a few less colors available than Easyweed Stretch (mostly covering the more common colors), and is just a bit thicker than the previous two HTV products mentioned above. That being said, it is an incredibly durable product, and can even outlast the garment it's applied to. It has a matte finish, a soft hand feel, and it does a great job of stretching and moving with a piece of athletic wear, which makes it another very useful HTV for you to consider!
Why It's Great for a Cricut HTV Project:
When it comes to athletic wear, the last thing you want is the feeling of a bulky design making your high-tech duds uncomfortable, and both Easyweed Stretch and WALAKut Soft are excellent choices when it comes to comfort. Both materials flex and move with the fabric, providing comfort as well as keeping designs in shape and firmly attached. If you have your mind set on a project involving athletic wear, these two products offer a velvety feel, unmatched range of motion, and eye-catching colors, so they are a winning bet in that field.
Conclusion
Quite honestly, the products mentioned above are only scratching the surface. There's a whole world of heat transfer products available, and something to suit just about every purpose a person could think of. However, this is a good entry point into that world, and we think you'll find that working with them will make you excited to keep exploring!