Brother ScanNCut SDX125 Beginners Guide
Posted by Heat Transfer Warehouse on Oct 24th 2019
For those of you who are new to using Heat Transfer Vinyl, we understand the overwhelming struggles of getting your first vinyl cutting machine! Which one do you choose?
In this blog, we are going to cover the very unique features of the Brother ScanNCut SDX125 12" cutting machine! You can cut, draw, emboss, foil and more. This is everything you need and want in a cutter!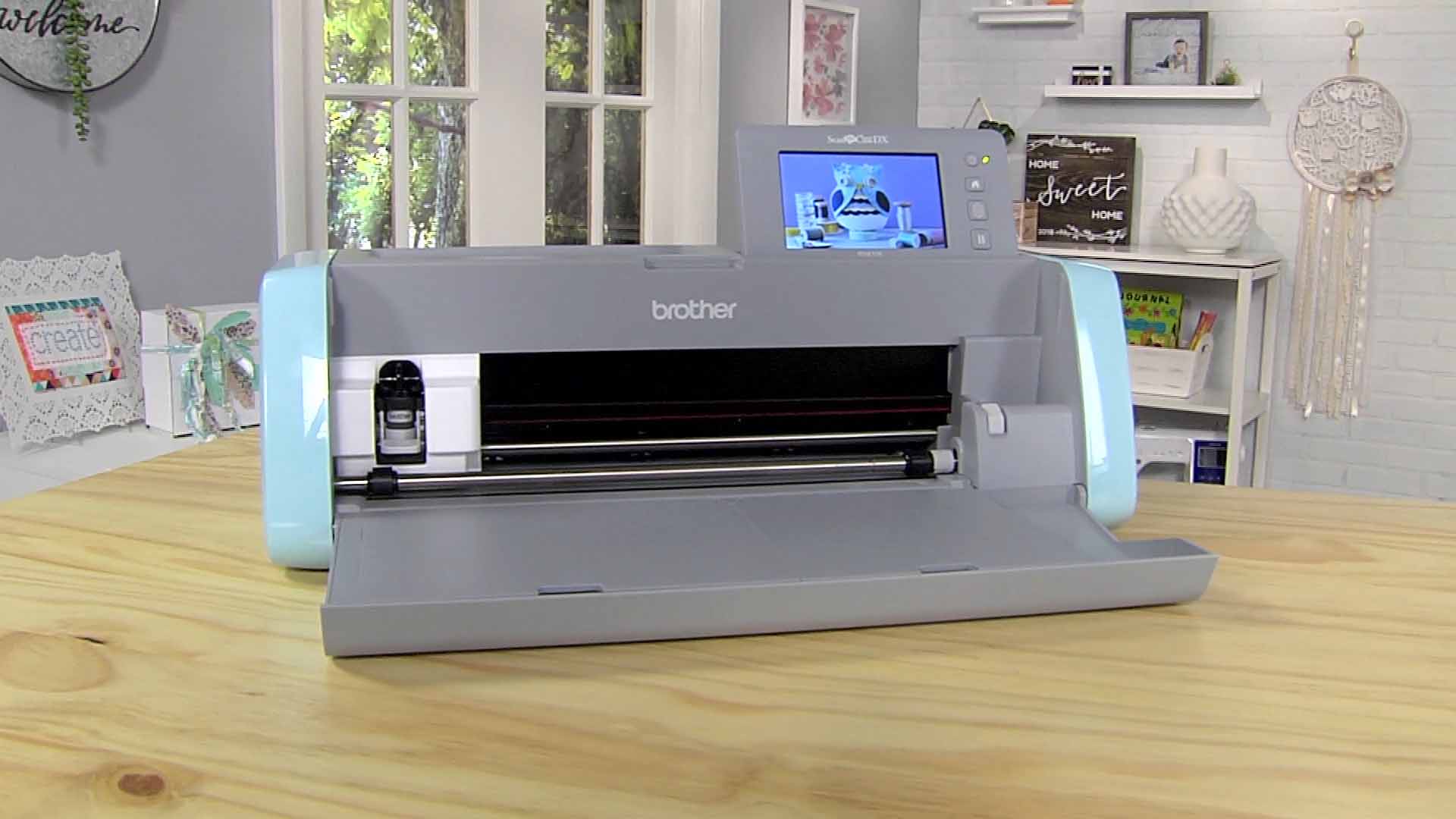 Specifically, we are going to cover these features:
5" LCD Touch Screen
Auto-Blade Sensor Technology
High-Resolution Scanner
Wireless Connectivity
---

5" LCD Touch Screen
The large 5" LCD touch screen and many built-in features of the Brother ScanNCut SDX125 enable creating and editing without the need for a computer or complicated software.
With 682 built-in designs, including 100 quilt patterns, plus 9 lettering fonts, you can certainly get creative! Basic shapes, intricate designs, borders, quilt patterns, fonts, and more are all available on the easy-to-use 5-inch color LCD touchscreen display.
You can weld, rotate and resize your images right on the screen.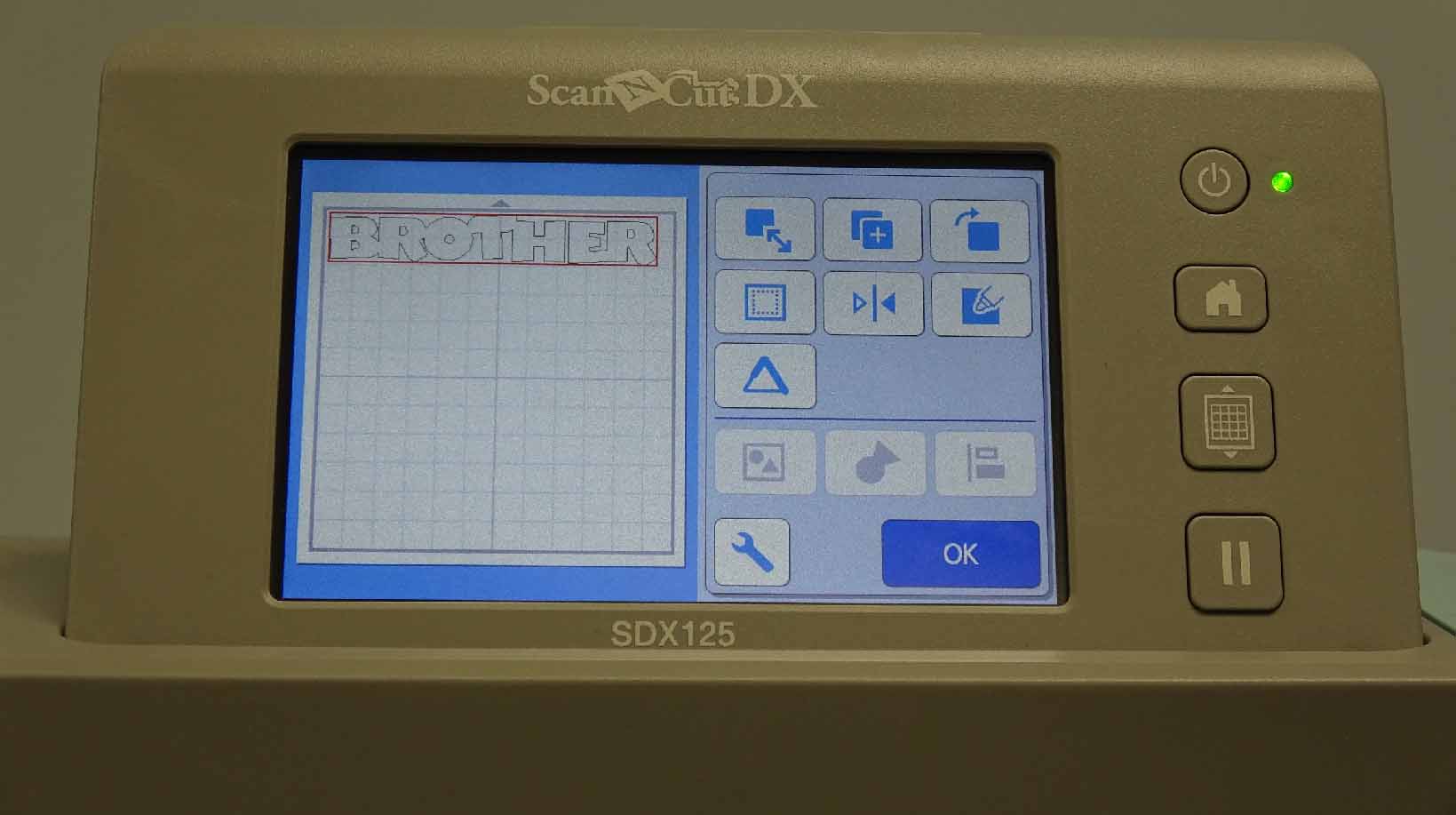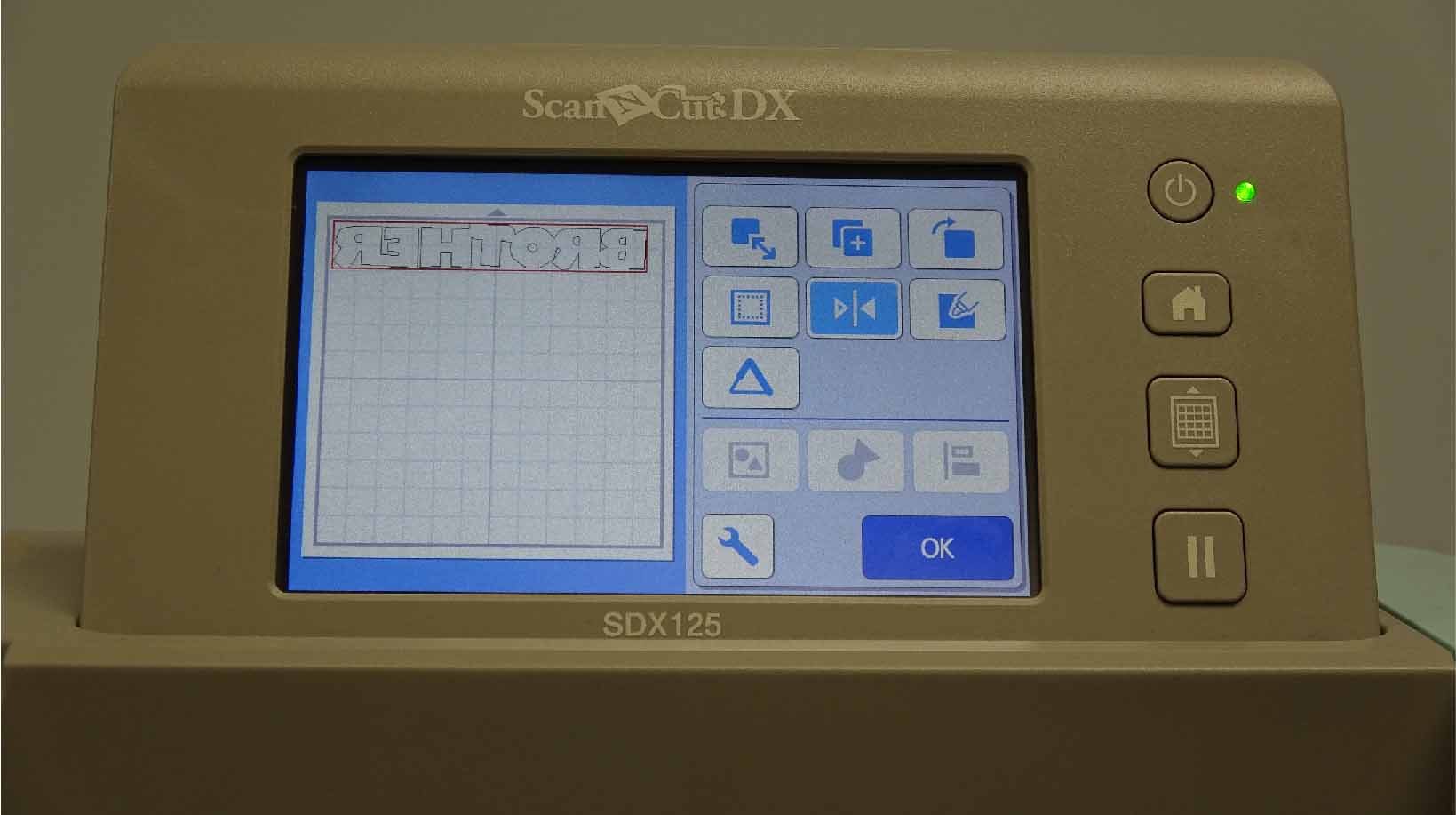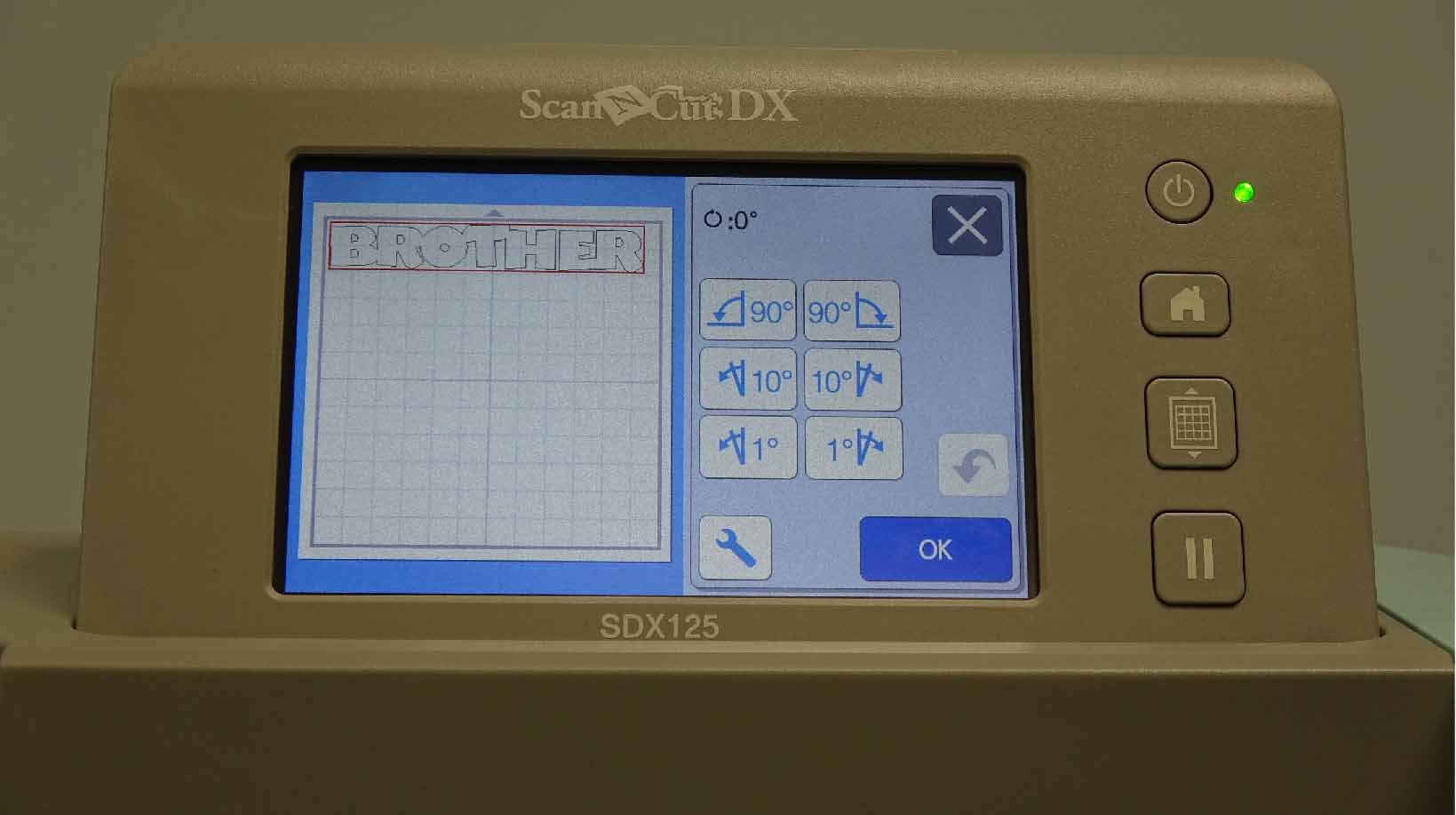 Brother's revolutionary auto-blade sensor technology takes this cutting machine to a whole new level. This blade is included as the standard blade with your purchase of this machine. It automatically detects material thickness, so there is no need to select a material type nor adjust the blade depth before cutting. You literally never have to look up the cutting instructions for the vinyl that you are using!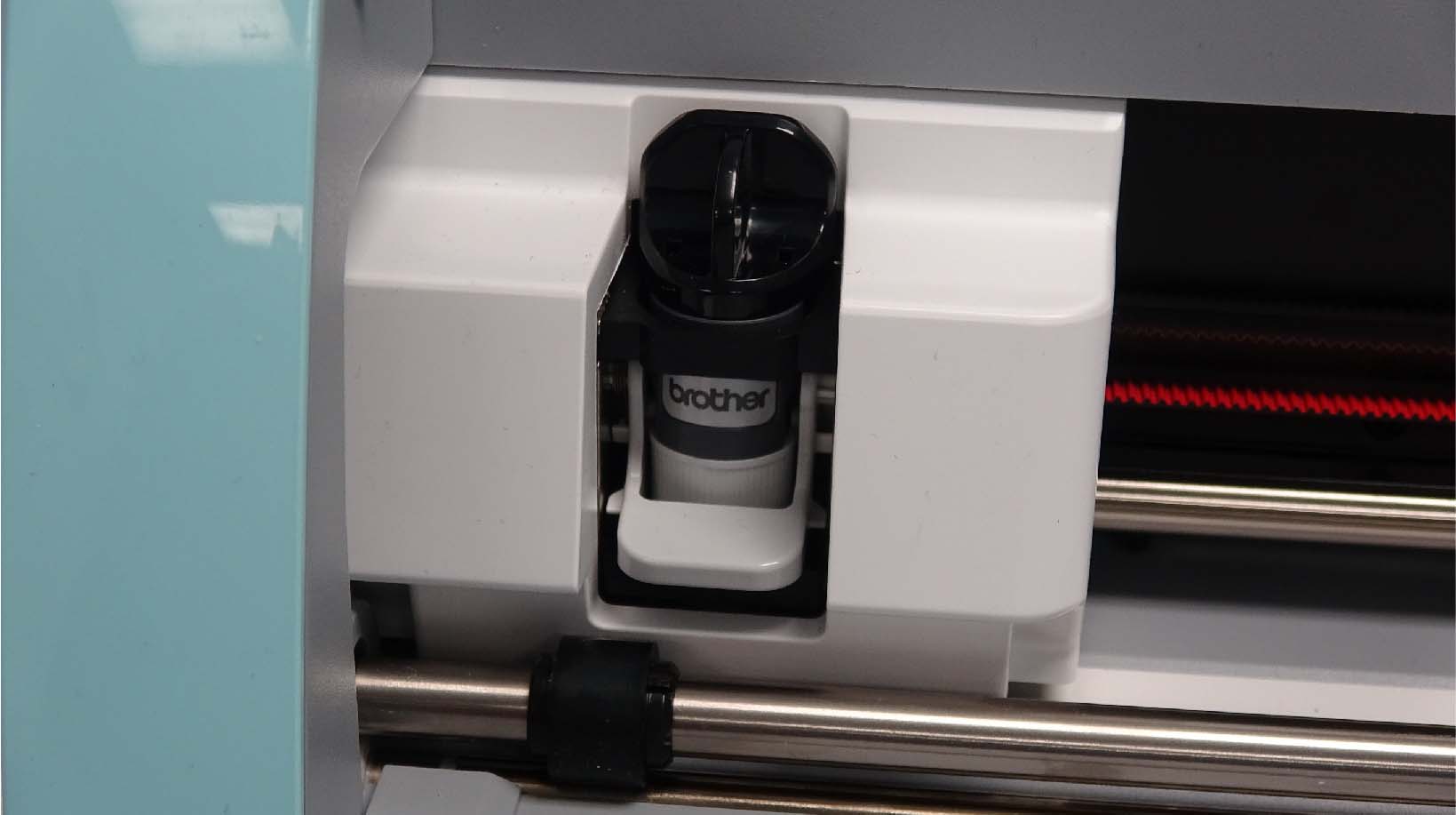 This same blade can cut up to 0.1" (3mm) in thickness. Not only can you use this cutting machine for all of your vinyl uses, but you can also cut a wide variety of materials such as foam and felt.
We still recommend that you always do a test cut when cutting new material, but the Brother ScanNCut SDX125 makes that easy with the test cut option.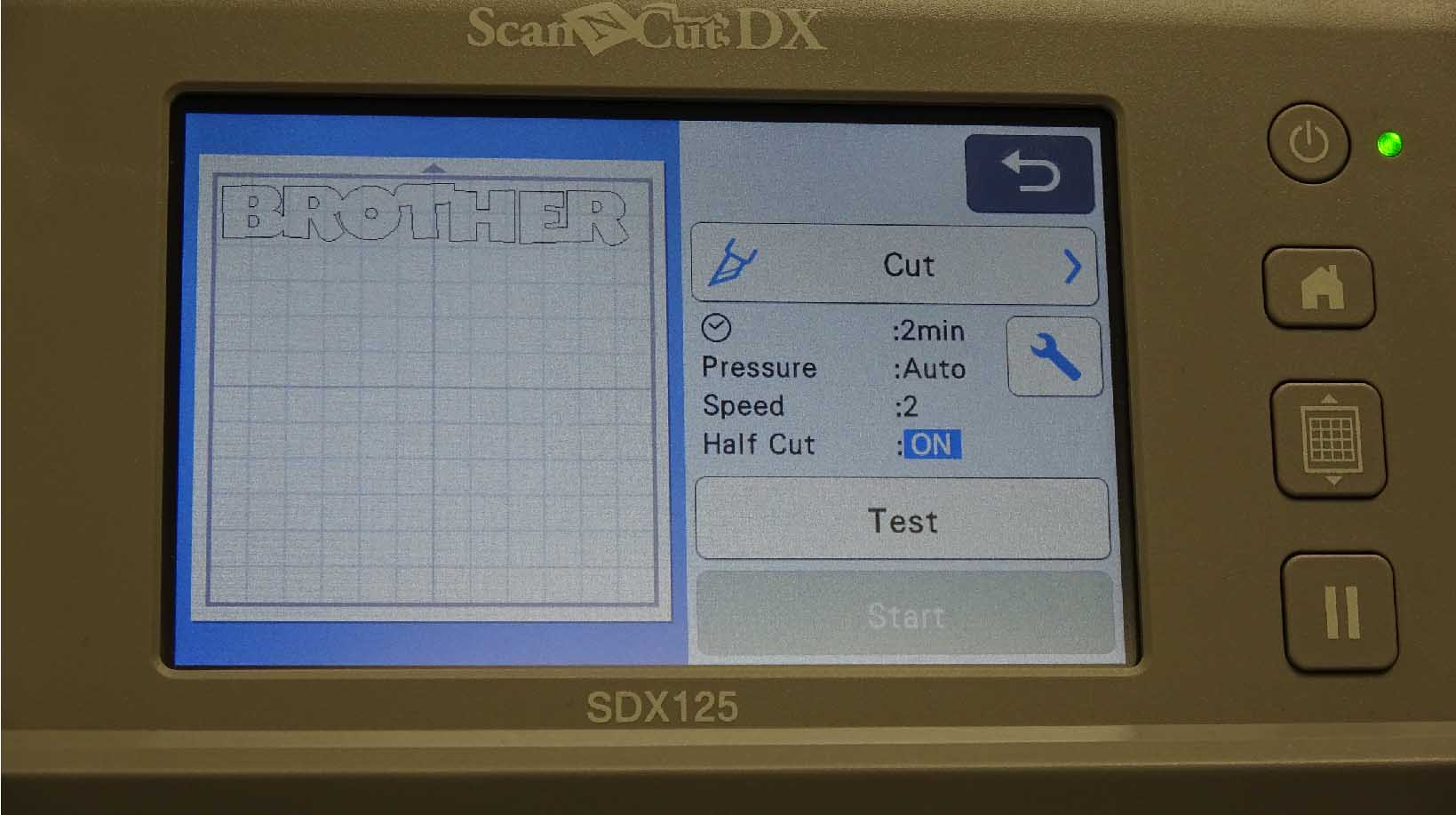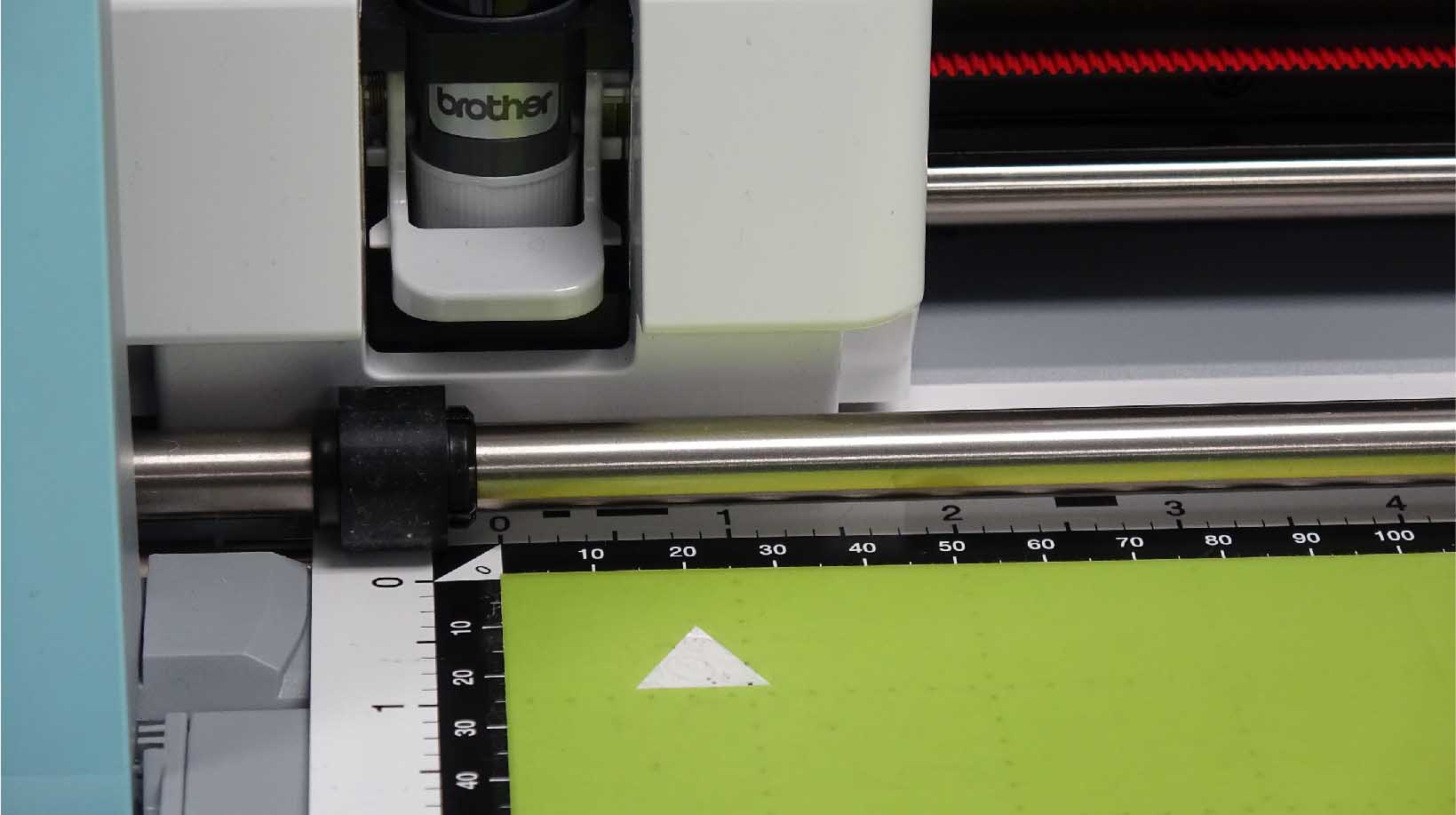 When cutting vinyl, you will want to use the half cut feature. The nice thing about this is, when you turn your machine off, the half cut feature will still be enabled. Not all materials will cut perfect with the auto-blade feature, and you may notice that thicker materials such as glitter or flock need some minor adjusting. In that case, you can easily tweak the settings with the built-in adjustable pressure and cut speed options.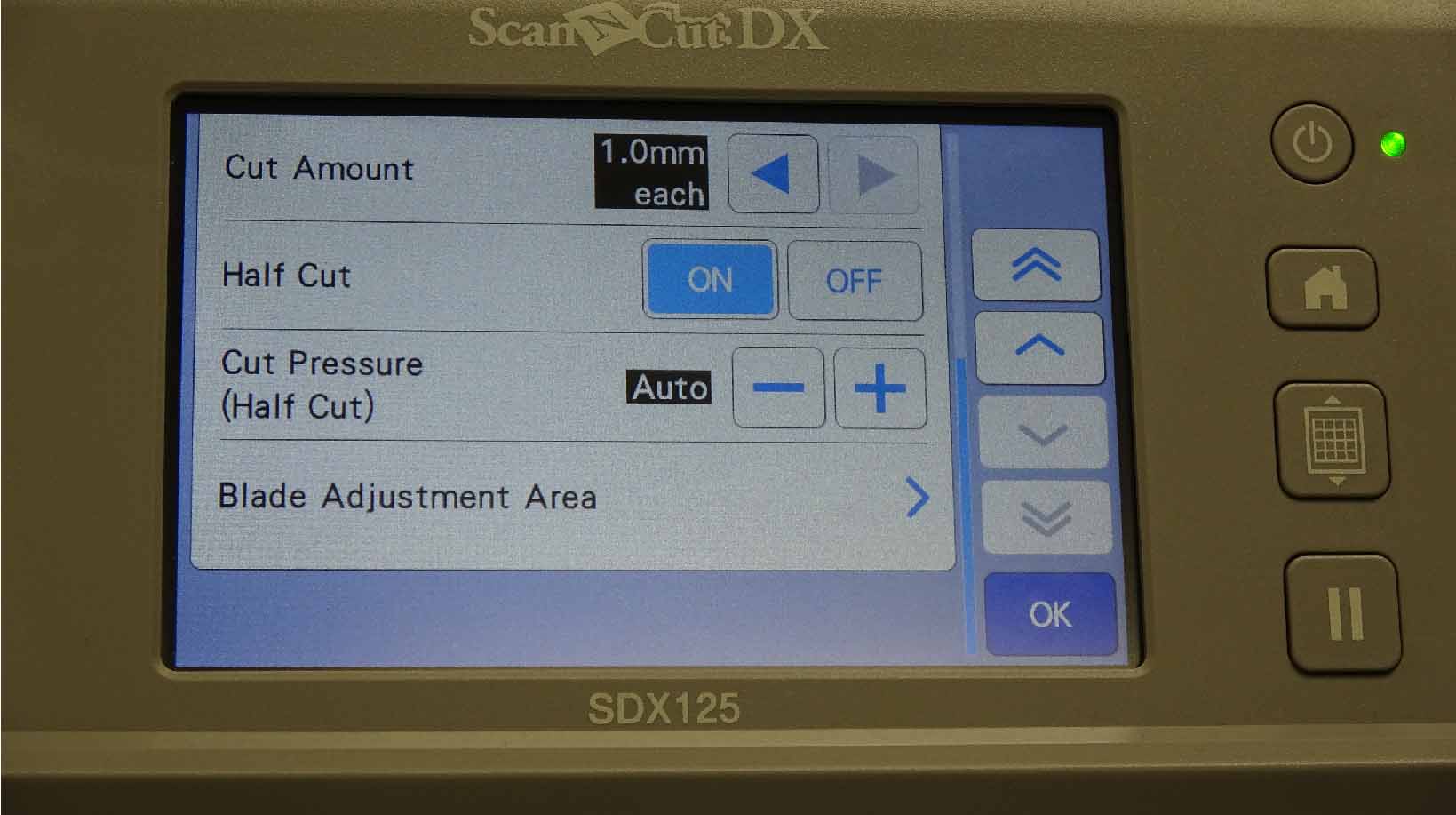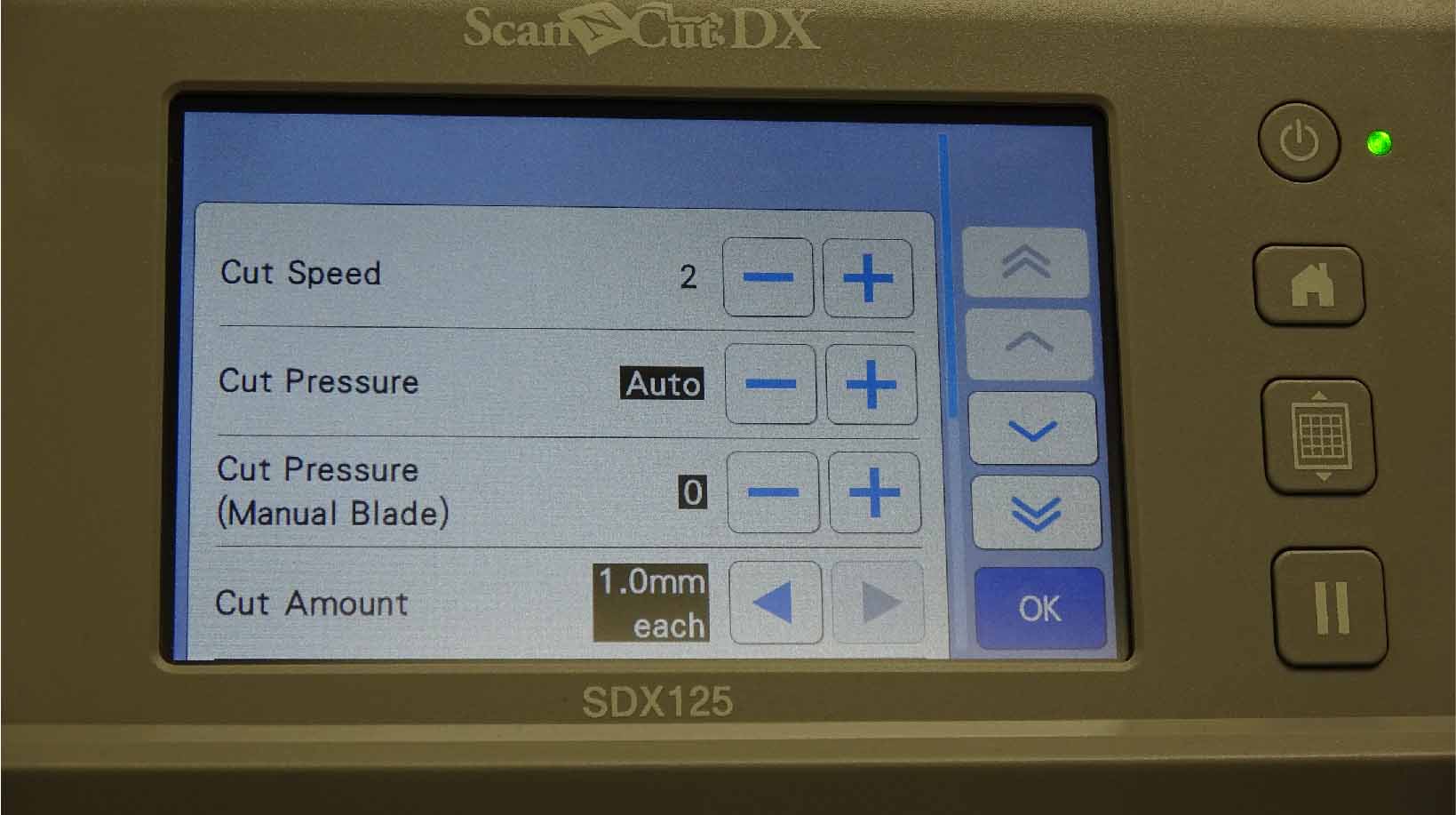 ---
High-Resolution Scanner
The Brother ScanNCut line is the only home and hobby cutting machine with built-in scanning! You can scan up to 11.7 inches in width and up to 600 DPI resolution.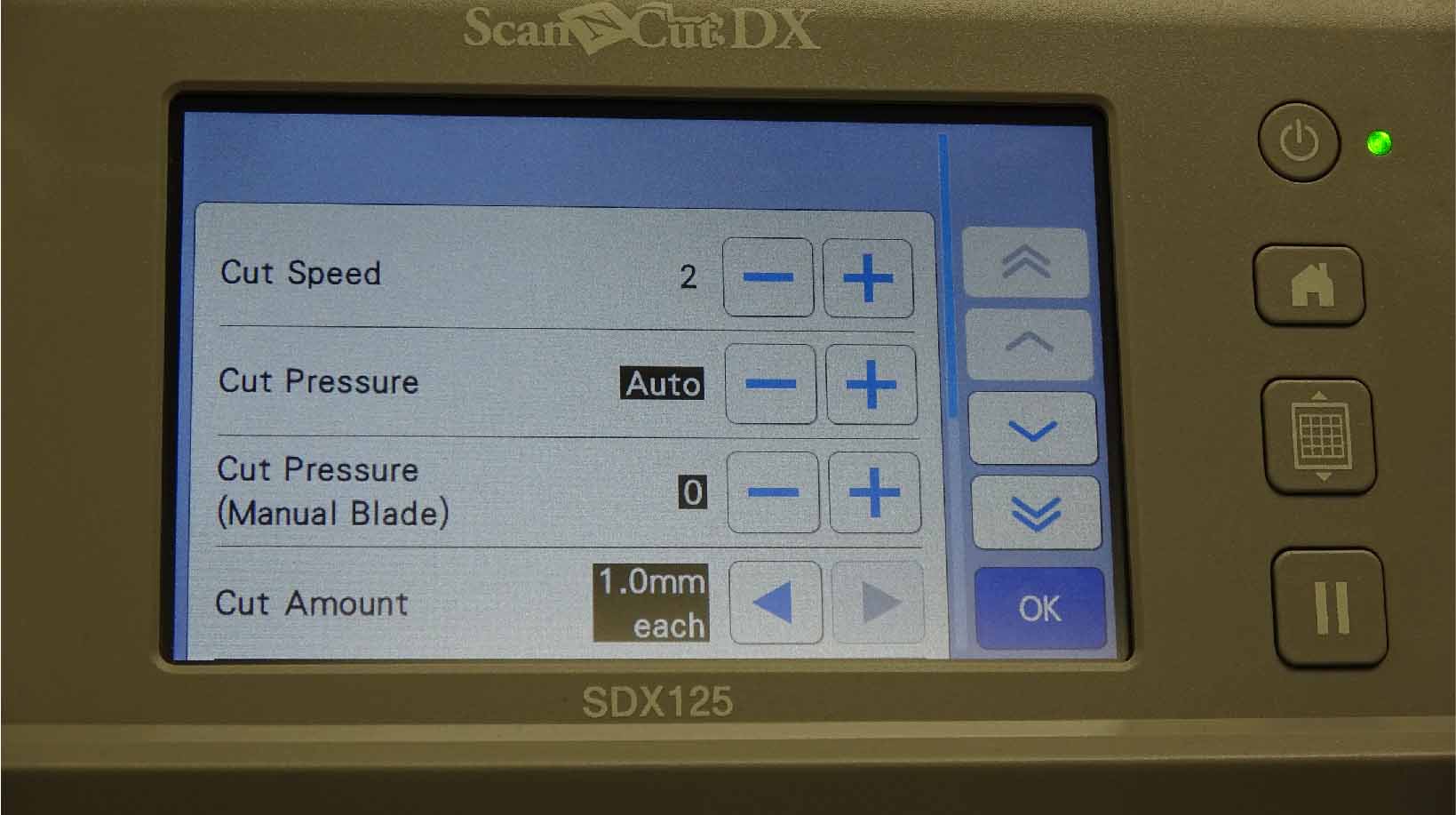 All you do is take your own design and scan it into the machine. Upon scanning your design, the machine offers many ways to adjust the files the way that you want. Then, you can either save them to the machine for later use or immediately use the file! The file formats that are supported include FCM and SVG.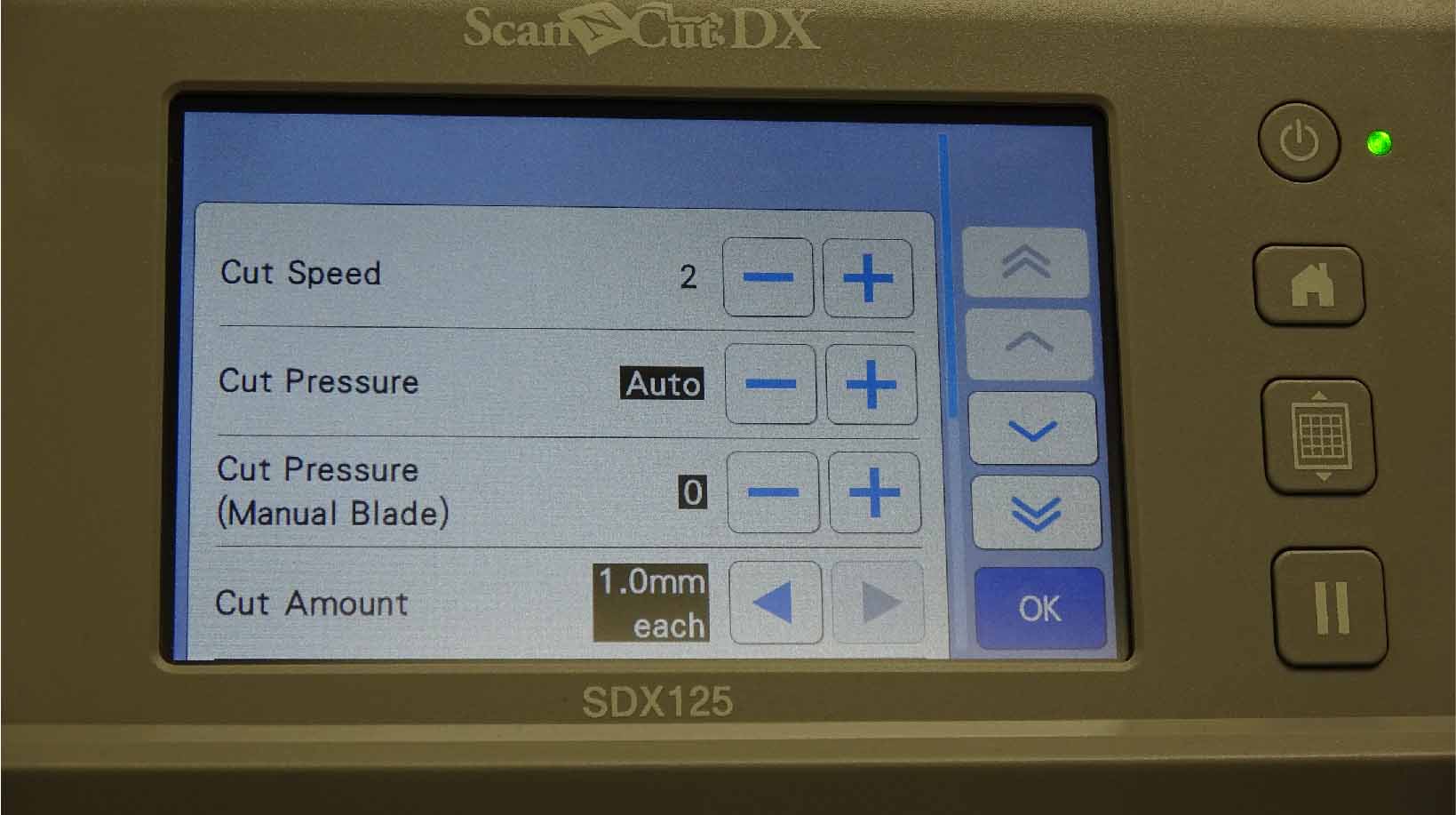 You can also scan your material and see on the 5" screen display where you want to place your cut file, and identify if your cut file will fit given the size of your material. This limits wasted material by optimizing every square inch!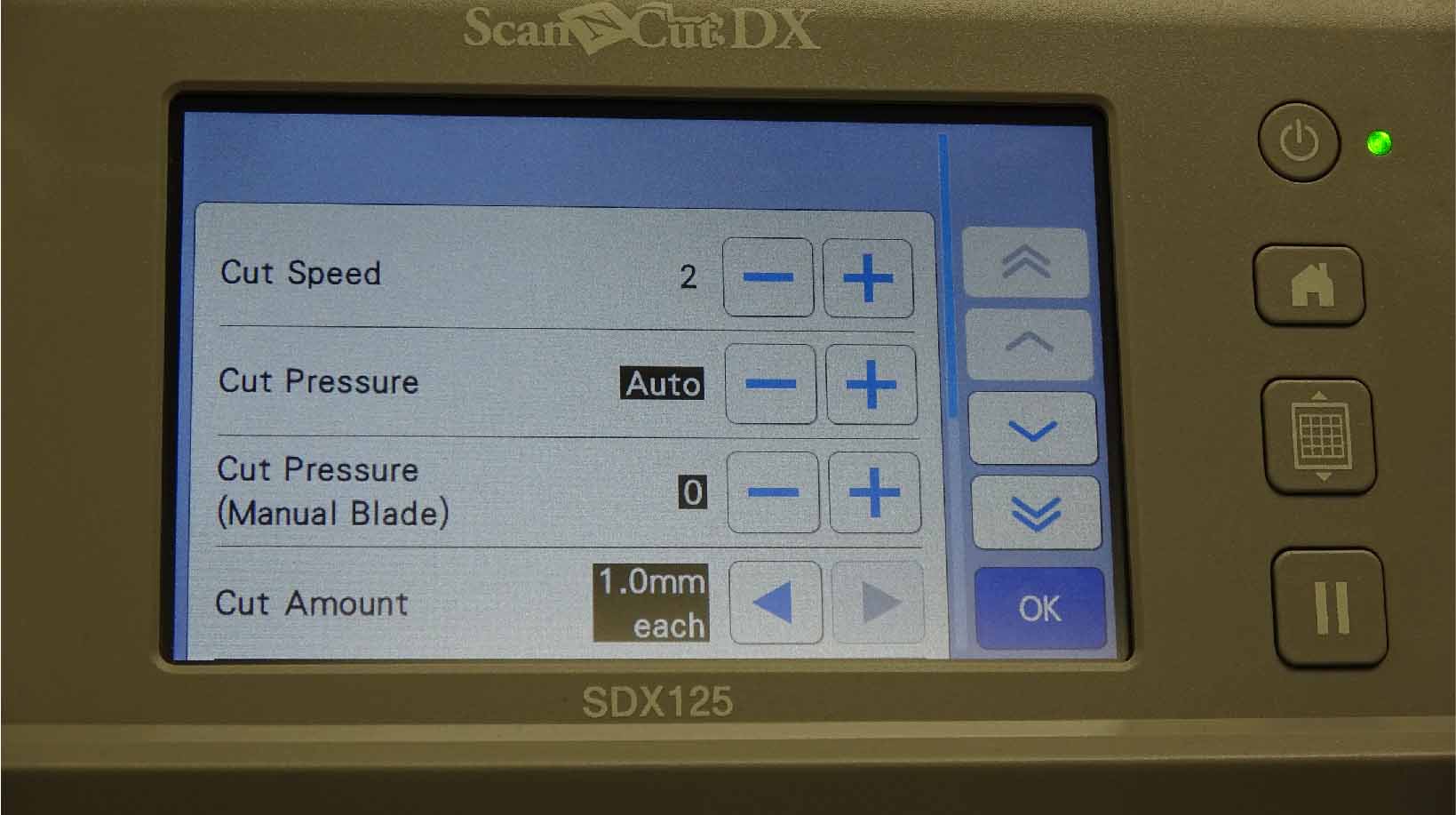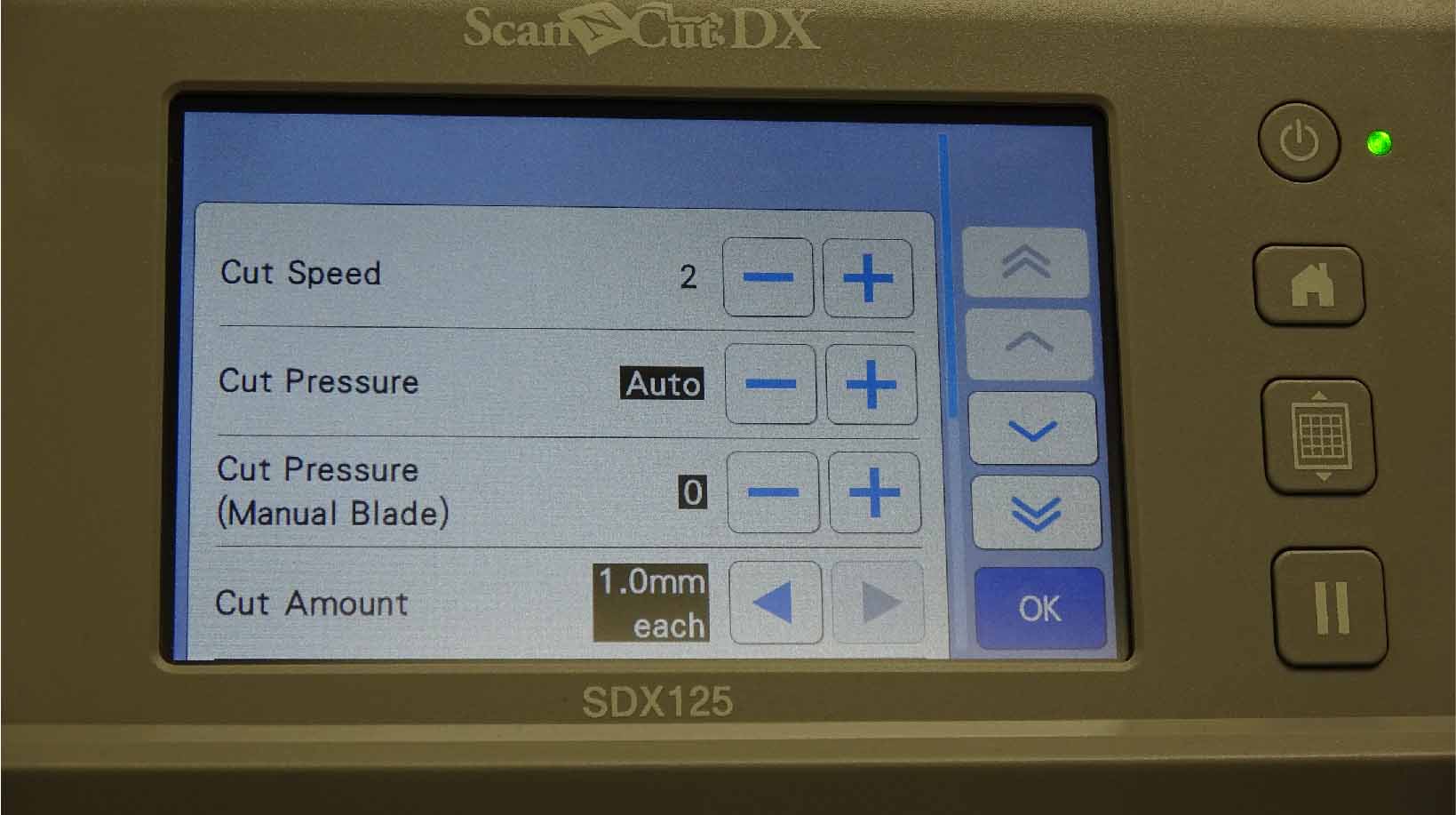 If you wish to use print-and-cut materials, the high-resolution scanner is very helpful as well. Instead of contour cutting material the traditional way of using registration marks, you can use the scanning feature to identify the shapes to be cut!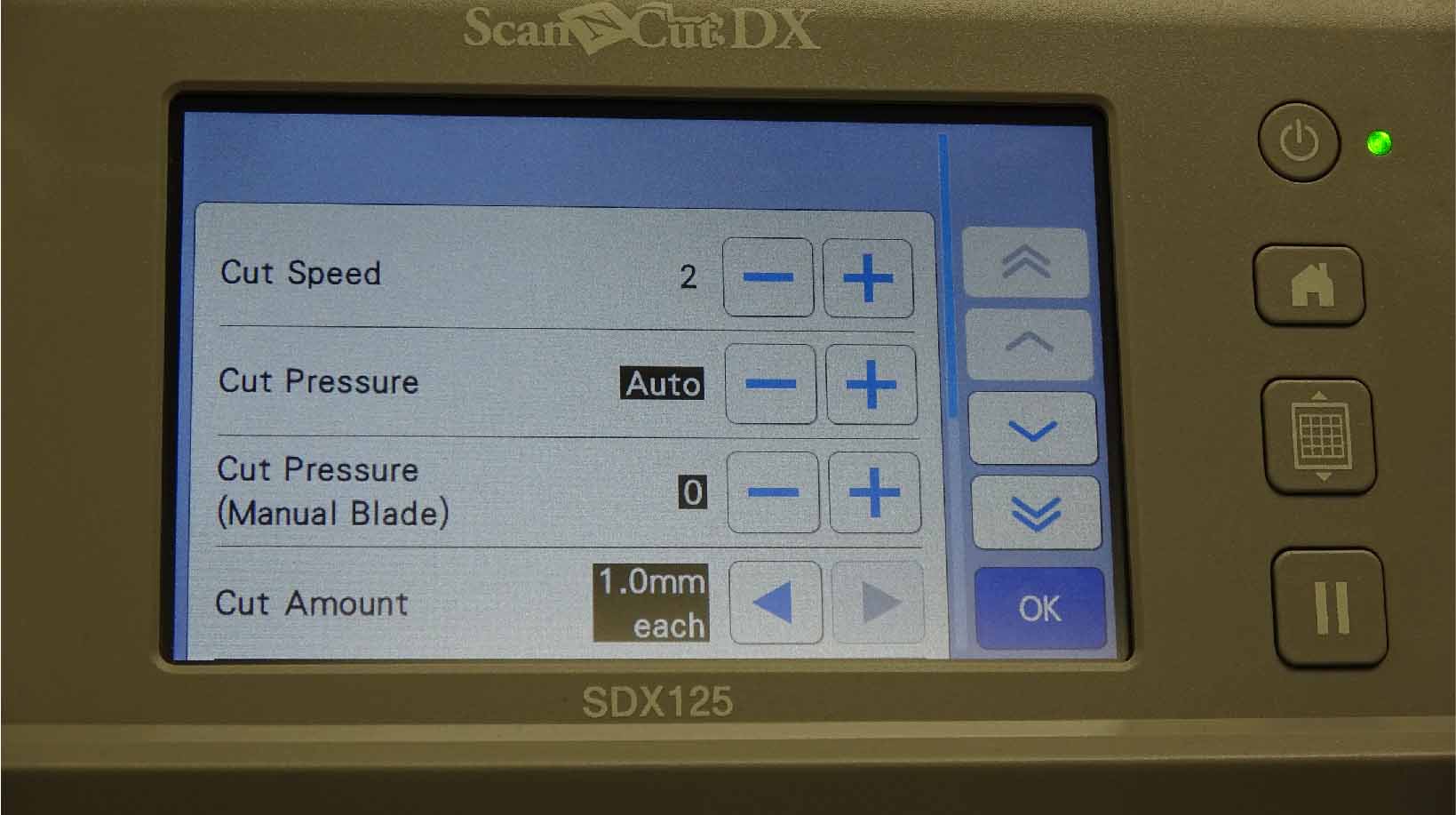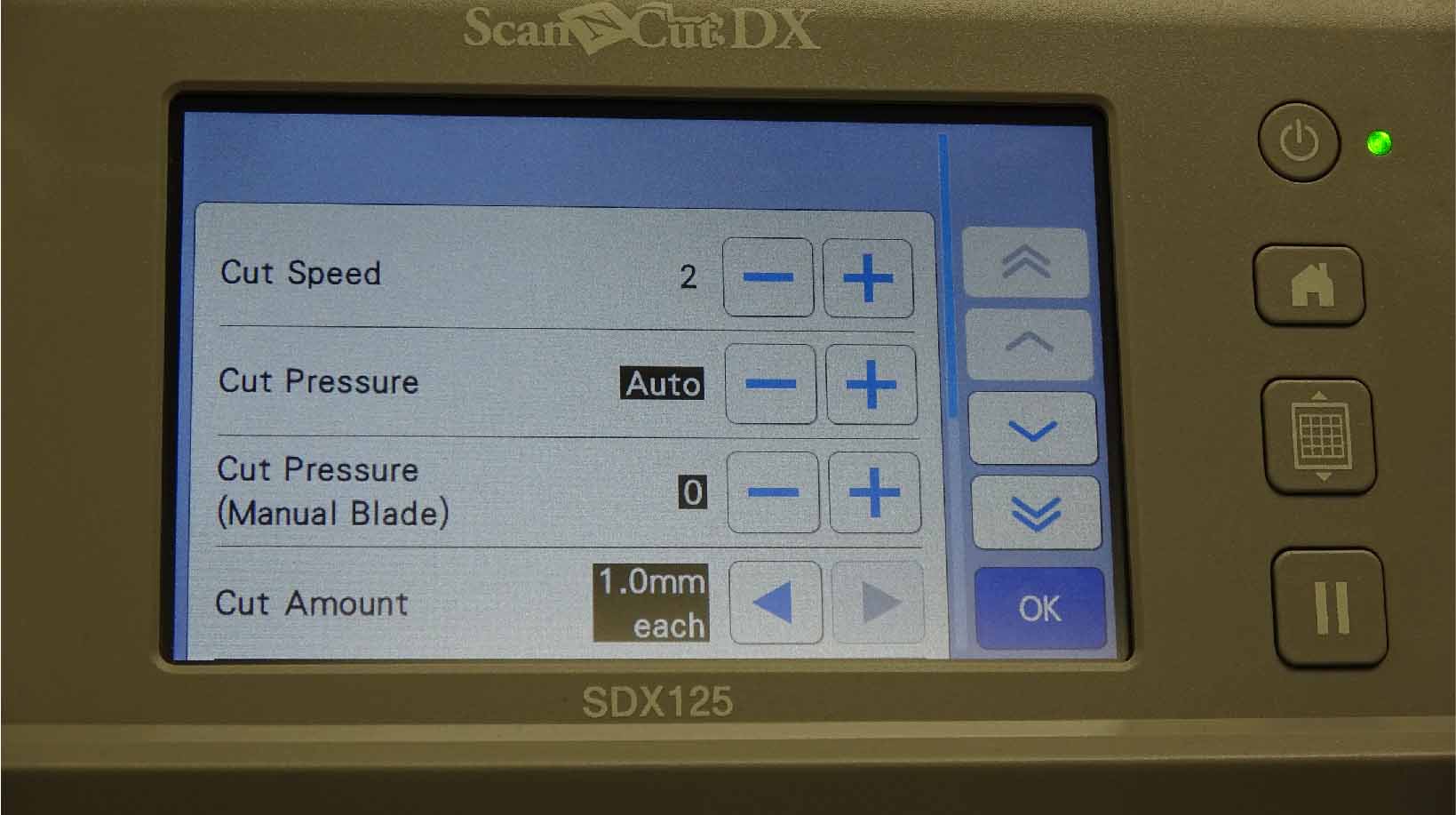 ---
Wireless Connectivity
Lose the USB cord, as the Brother ScanNCut SDX125 features complete wireless connectivity! You can connect wirelessly to your PC, tablet, phone - and you can download cut files back and forth! All you need to ensure is that your machine and device are on the same wireless connection.
You get FREE access to Brother's CanvasWorkspace design application available for PC and for the web. You can easily wirelessly export or transfer files via the internet.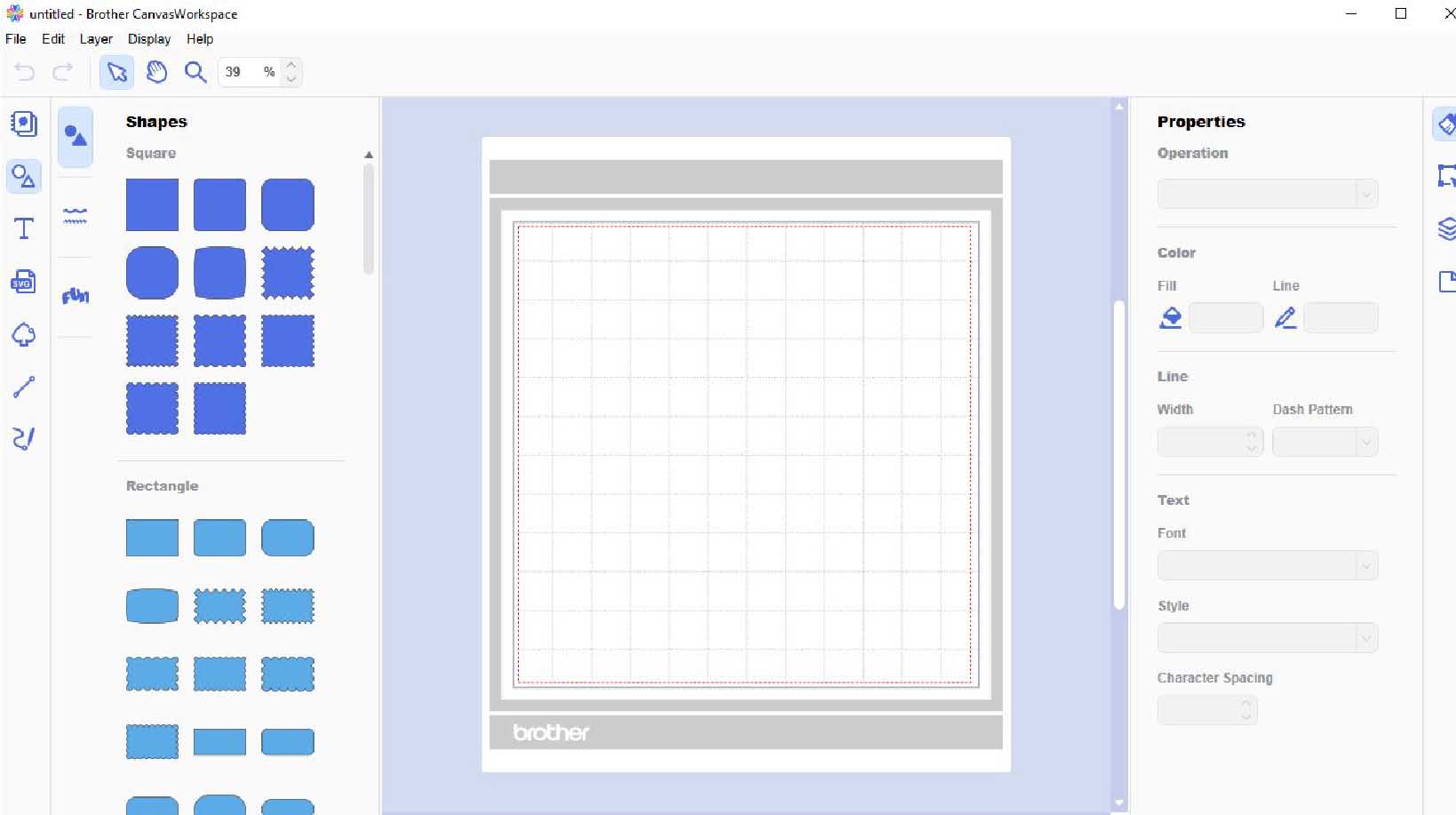 ---
What's Included?
With the purchase of the Brother ScanNCut SDX125, you get all of the following materials:
Auto Blade and Holder
Standard Tack Adhesive Mat 12" x 12"
Cardstock 12" x 12"
Pen Holder
Black Color Pen
Touch Pen (Stylus)
Spatula
Accessory Bag
Power Cord
Getting Started Guide
Warranty = 1 Year Limited Parts & Labor, 2 Year Limited Electronic Components and Printed Circuit Boards
PLUS, you get over $70 FREE in added value! 76 SVG files included: Birthday Collection, Greeting Cards Collection, Flowers & Valentines Collection.
Now, we understand that you probably are going to want some vinyl to use with this wonderful cutting machine. Luckily, our team at Heat Transfer Warehouse has put together bundles that include FREE vinyl!
Check out these amazing Brother ScanNCut Bundles: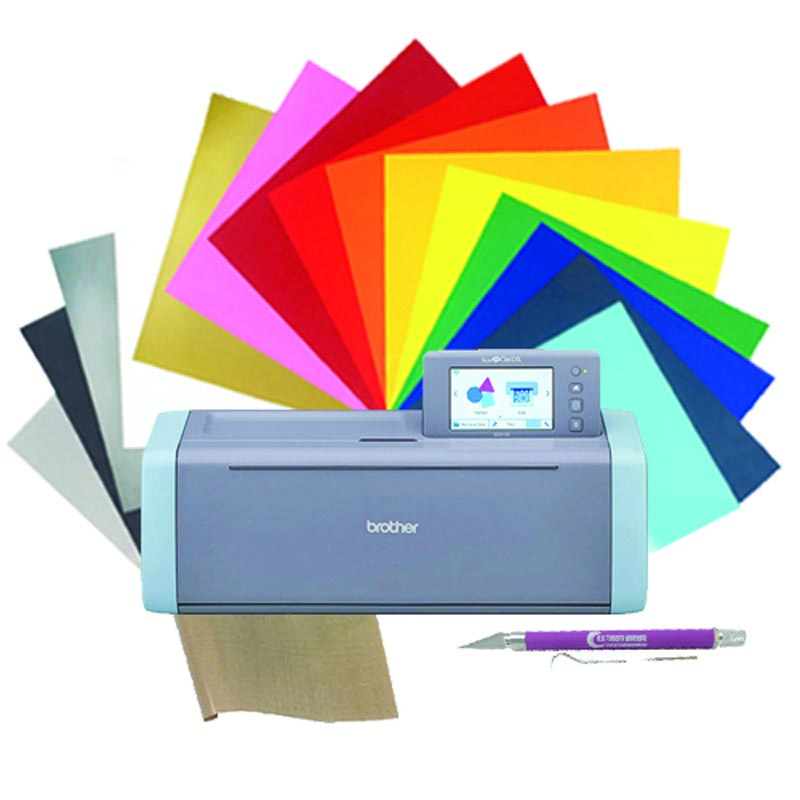 ---
If you're considering getting your first vinyl cutter, the Brother ScanNCut SDX125 is an excellent choice. The features mentioned above truly limit the learning curve involved. Overall, it's super easy to set up and begin using!
Check out our YouTube Channel to learn more about the features of the Brother ScanNCut SDX125!