Applying Heat Transfer Foils to a Graduation Cap
Posted by Heat Transfer Warehouse on Oct 23rd 2019
If you've been following us on social media, you've probably noticed we've been all over Heat Transfer Foils lately. Looking at the product description, you may have (or will) notice that Hot Stamp Foils are not made for long-term use. Rather, they are made for short term use and wear. Yes, they will uphold through the wash, however; there is the possibility that you may start to notice wear and tear after a handful of washes. But, don't let this scare you away from using Hot Stamp Foils! There are many creative things that you can create with the use of foils - specifically things that don't need to be thrown into the wash! With High School graduation just around the corner, consider decorating your graduate's graduation cap!
---
Product Description:
Lightweight with a shiny metallic finish
Not like standard vinyl - they are actual foils
Requires a two-step pressing application process
Are a complimentary product used with receiving films and screen printing:

HotMelt (foil receiving film)
1 color Fool Proof Custom Screen Print Transfers

Cannot be layered
Not made for long-term use. Made for short term use and wear
Check out our Heat Transfer Foils Tutorial video on our YouTube Channel to learn more about how to use this foil!
---
We wanted to test out the idea of applying Heat Transfer Foils to a graduation cap ourselves. A graduation cap doesn't need to be washed, plus Hot Stamp Foils provide a sparkling and shiny metallic finish that is certain to be noticed by any graduate's audience. To learn how Hot Stamp Foils work, please refer to the video link above. To apply the Hot Stamp Foils to the graduation cap, we used a heat press. We have yet to use an iron with these foils, but an iron likely would work with the proper pressure and temperature setting. All graduation caps have a button in the middle in which the tassel go around. That being said, it is not feasible to place the whole cap under the heat press, as this will not ensure even pressure. Instead, we pressed two seperate applications (as shown in the pictures below). We placed the cap so that is was hanging off the edge of the heat press, so that the button was outside of the upper platen, yet ensuring that the design was under the heat of the upper platen. We also made sure to place a Teflon Pillow under the cap to further ensure even pressure while pressing. It was as simple as that! Follow all other instructions in applying the HotMelt receiving film and the Hot Stamp Foils as provided on our website, and you will have a perfect design every time!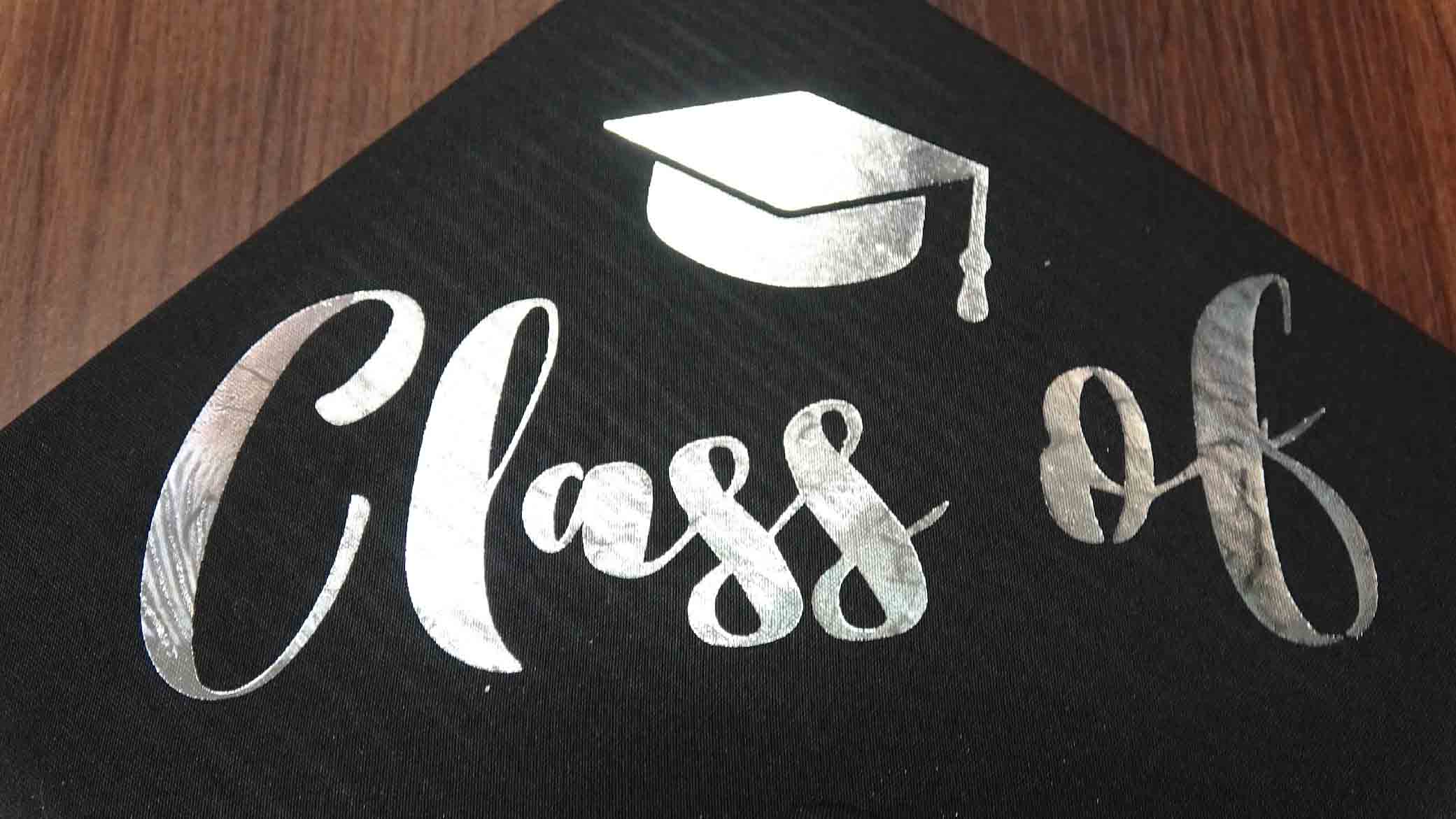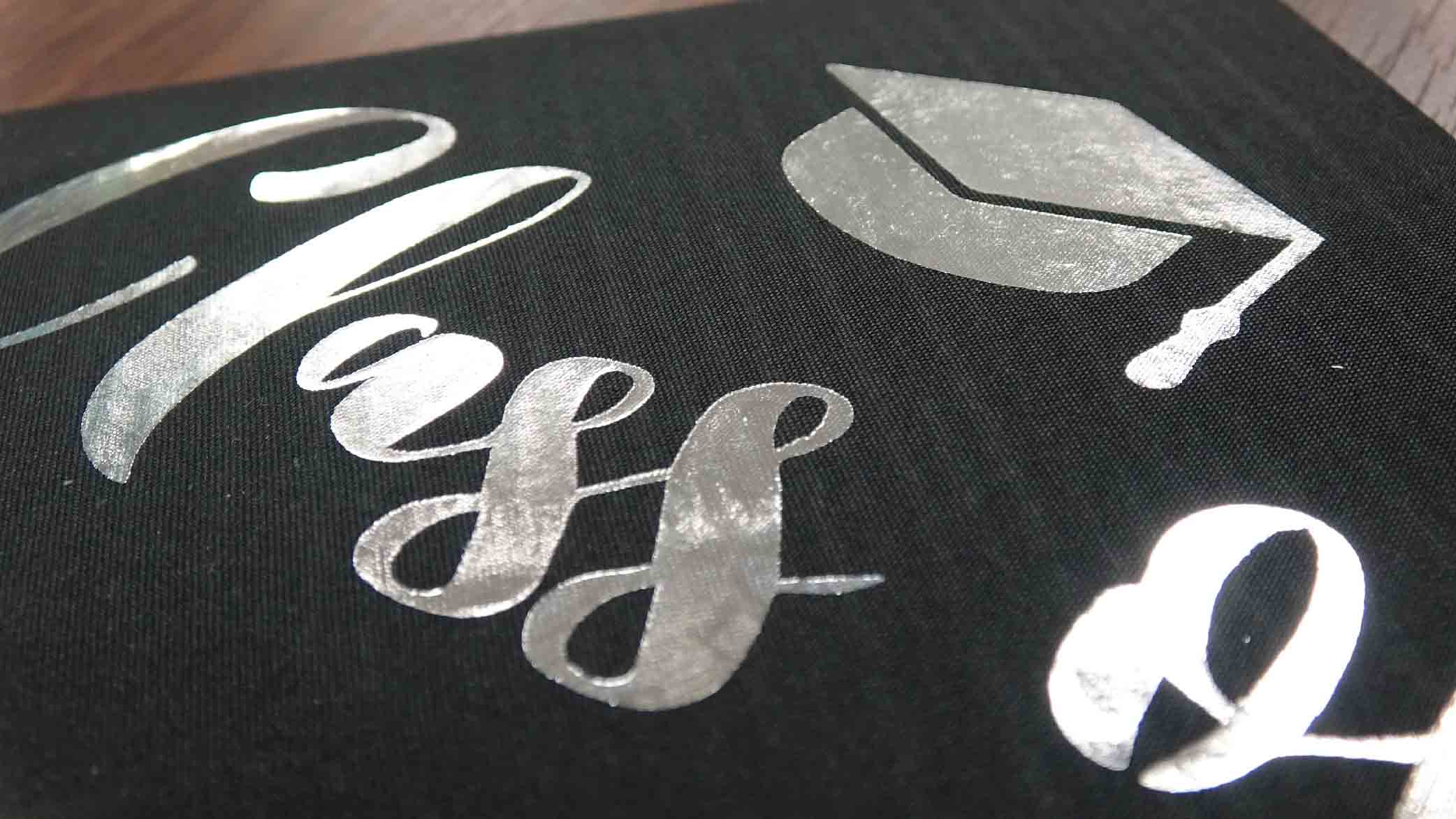 To get started with Heat Transfer Foils today!