All About Foils
Posted by Heat Transfer Warehouse on Oct 23rd 2019
Tue. Jan 3, 2017 in Tutorials & DIY Goodies
In this blog, we will discuss the basics of foils and go into specific details about the two different types of foils we have to offer.
---
What are Foils?
Foils are materials that add a true metallic element to designs!
One-Step Pressing Application
Similar to standard vinyl - these are a soft heat transfer film with a shiny metallic finish
Requires a simple one-step pressing application process
Can be used on Cotton, Polyester, and Poly/Cotton blends
Polyurethane composition
100 microns/3.9 mils thick
Cannot be layered
---
Two-Step Pressing Application:
Are lightweight with a shiny metallic finish
Not like standard vinyl - they are actual foils
Requires a two-step pressing application process
Are a complimentary product used with receiving films and screen printing:

HotMelt (foil receiving film)
1 color Fool Proof Custom Screen Print Transfers

Cannot be layered
Not made for long-term use. Made for shor term use/wear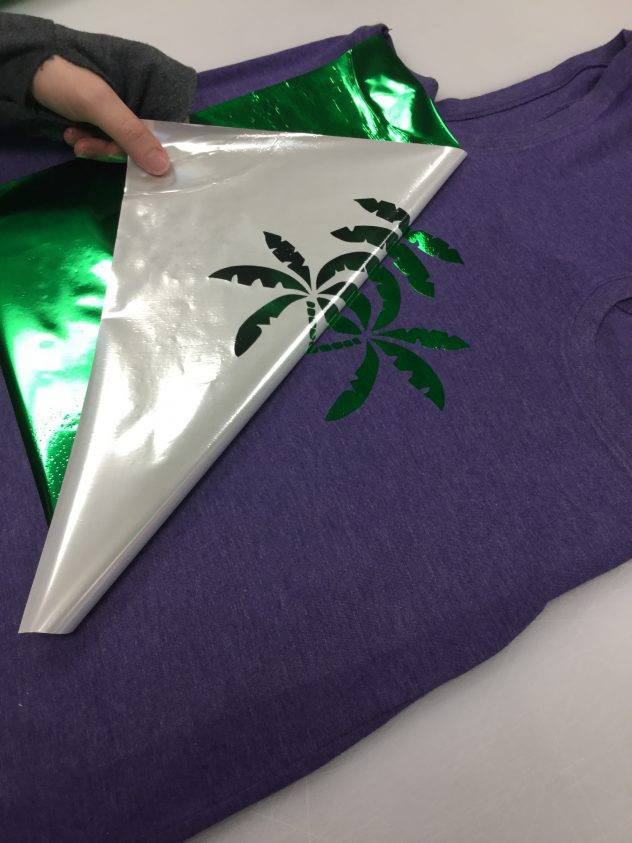 Check out our Heat Transfer Foils Tutorial video on our YouTube Channel to learn more about how to use this foil!