All About Flock
Posted by Heat Transfer Warehouse on Oct 24th 2019
What is Flock?
Flock is a unique heat transfer vinyl that gives your design an added dimension given a raised, soft, and textured suede/velvet feel that is a perfect alternative to embroidery. This makes it great for children's garments (ex. onesies) as well as adult's (ex. team sweatshirts).
Whether you're looking for that alternative to embroidery or going for a retro look, flock can help you achieve this. Siser StripFlock as well as Chemica UpperFlock can even be layered on top of itself! With a wide offering of colors, you're sure to find the perfect shade to complement any design for children or adults.
In this blog, we compare the two versions of Flock (non-printable) that we offer: Siser StripFlock and Chemica UpperFlock. They are very similar, yet have some unique differences.
---
A great alternative to embroidery
Gives logos a raised, textured, suede-like feel
Excellent for retro designs
Composition: PVC
Easy-to-weed
Can layer
410 microns thick
13 colors
12 and 15 inch width
Drop ship lengths available:

5 yd roll
10 yd roll
25 yd roll
50 yd roll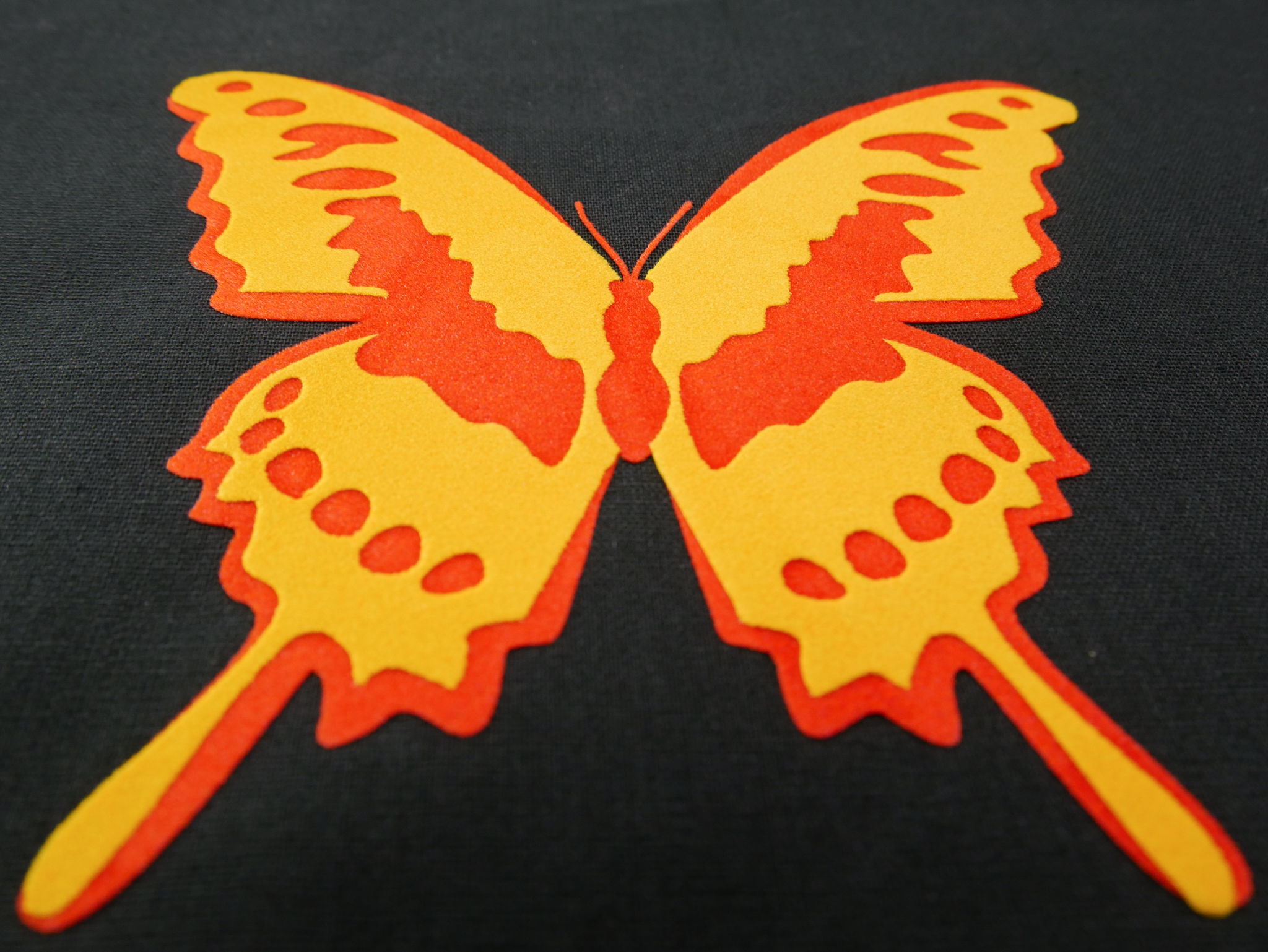 ---
Soft velvet to the touch
Thick fibers
Excellent for baby onesies or team sweatshirts
Composition: PVC
Easy-to-weed
Can layer
300 microns thick
27 colors
15 inch width
Lengths available:

12" x 15" sheet
1 yd roll
5 yd roll
10 yd roll
15 yd roll
22 yd roll