HTV Products for Your First Cricut Project
Jan 10th 2023
You've got a Cricut. You've got some heat transfer vinyl. You're probably itching to dive right in and press some designs, but maybe there's a nagging thought in the back of your mind... I wonder if there are any other tools or products that an inexperienced Cricuteer (like myself) might find helpful?
...That's why we compiled a list of the best products and tools to use alongside your Cricut. We'll cover some great garments and tools that will make your first projects go as smoothly as possible, illustrating the benefits of each, and you'll find convenient links to our selections in each category. So strap in, and let's take a look at some cool stuff you can add to your craft arsenal:
Beginner-Friendly Garments
-T-shirts
T-shirts are easy to work with, and whether or not you're planning to start a business, putting designs on t-shirts can be handy for family events, gifts, or other occasions. Everyone loves a good t-shirt with a cool design, so learning how to work with them is a good move right from the beginning. Cotton, polyester, or poly/cotton blends are all good fabric choices when making selections for heat transfer projects.
-Aprons
Aprons may not be as commonly encountered as t-shirts, but they are great garments for Cricut projects! For one, they are easy to work with. They also provide a nice, open layout to let your ideas run free upon. Not to mention the fact that they lend themselves to fun, punny phrases, so if you've got some kitchen puns you've been dying to use but haven't known when to slip them in, now is your chance! We even have an SVG bundle that includes vinyl, SVG files, and aprons (but we'll talk about that more below in the SVG bundle section)!
-Beanies
Beanies (much like the aforementioned t-shirts) are a pretty popular item in everyday life. Learning to work with these garments is also sensible for the same reasons, and they are a fun way to grow your skill set by making some as-unique-as-you-like headwear!
Weeding Tools
There are several different tools available to make the job of weeding (peeling away the excess material after cutting the design) a lot easier. Which one you use, in large part, comes down to personal preference, so you'll probably want to experiment to find out which you like best. At its most basic, what you need is something sharp and pointy to pick the excess vinyl up from its carrier sheet. To accomplish this, you can use:
-Weeding Hook
Weeding hooks are nice because they have a good angle for picking at the corner or edge of a piece of material. They also tend to be better for weeding particularly small, finicky pieces.
-Weeding Pick
Weeding picks are the weeding hook's un-bent cousin, and they are good for similar uses, but (obviously) come at them from a different angle.
-Hobby Knife
Though its use requires a bit more care, a hobby knife can also be a handy tool when it comes time to weed a design- the tip can be used just like a weeding pick.
Heat Press
-Handheld
There are quite a few hand held heat presses available on the market, and you may have noticed that the Cricut brand has its very own EasyPress that falls into that category. These are useful tools when applying a design you've cut from heat transfer vinyl to garments and the like. They are similar to a clothes iron, but they can reach a higher temperature with better control. In addition, they usually provide more weight and surface area for pressing, all of which helps in the end quality of your projects.
-Craft Presses
Though handheld heat presses are just fine to use, craft presses improve upon all the good things that the handheld ones bring to the table. Craft presses can reach higher temperatures and provide more even, controlled pressure than their handheld counterparts. On top of that, they boast a larger pressing surface area, which makes tackling projects with larger designs much easier.
HTV Remover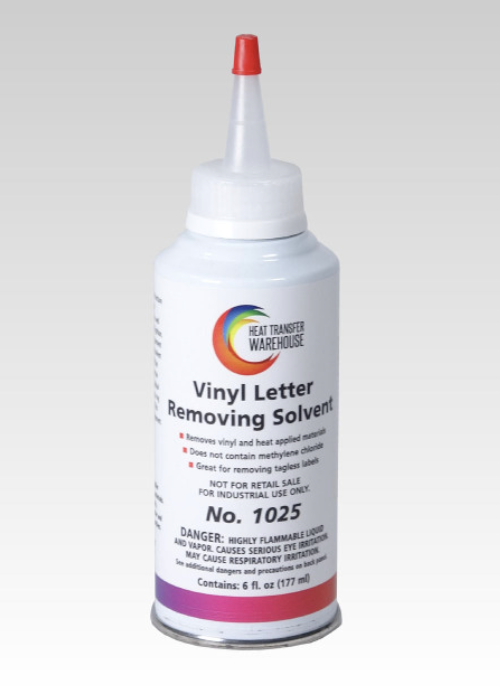 We all make mistakes, and that's why heat transfer vinyl remover is such a useful tool. Say you flub the placement a bit on some lettering in one of your designs and, unfortunately, you don't notice until you've already pressed it onto a garment. Vinyl remover can help you correct mistakes without ruining a garment, so it's a good item to keep a stock of.
Cutting Mat
When trimming material, you can use a scissors (another nice tool to keep in your craft area), but sometimes a hobby knife works more smoothly for precise cutting or making quick cuts. This is when a cutting mat becomes very handy by providing a safe cutting area that won't damage any of the surfaces in your space. The gridlines and measuring marks provided also help when trimming both straight lines and angles. The good news is that most Cricut machines come with a cutting mat, so you may already have one on hand!
SVG Bundles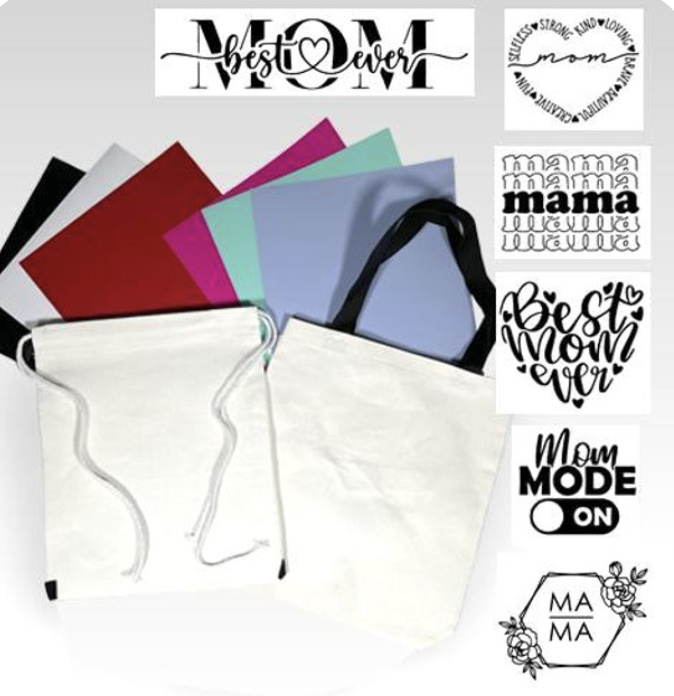 SVGs are graphic files containing a pre-made design that you can use with your Cricut (or other vinyl cutter) to cut it into a piece of material. These designs are available for purchase, which is very nice for those of us who haven't had experience in the field of graphic design.
Heat Transfer Warehouse offers SVG bundles, and it is an extensive selection. Are you a grillin' dad? We've got you covered (with an apron)! Do you love both Christmas and Buffalo plaid? You bet your sweet britches we've got 'em. Whether you're looking for a bundle celebrating a specific holiday or one to celebrate your love of reading, you'll find a broad range available on our website. Some of these SVG bundles also contain heat transfer vinyl and blanks to decorate (like tote bags, aprons, or Christmas stockings), so they can be a nice, easy way to get everything you need for a full project in one package.
While this is by no means a complete list of all the wonderful products to complement your Cricut, all these items are excellent additions to a budding craft studio, and we hope you'll find them helpful on your new creative journey!