What is Printable Vinyl?
Posted by Heat Transfer Warehouse on Oct 23rd 2019
We all love HTV such as Siser EasyWeed, ThermoFlex Plus and Hotmark Revolution by Chemica, however; sometimes you may have that design in mind that is just a little too complicated to do with your regular HTV. Don't worry, we're here to help! Have you ever considered using Printable vinyls? As in the title, Printable vinyls allow you to print your desired design onto the material, so that you get a high quality photo-realistic digital picture! Nearly all of our Printable vinyls are compatible with eco-solvent, solvent based and latex based printers/cutters.
Then you simply:
Cut around the printed area
Weed the design
Mask it
Press it onto your desired garment!
---
We offer many Printable vinyls, however; below we break down the specifications of 3 of our most popular Printable Vinyls: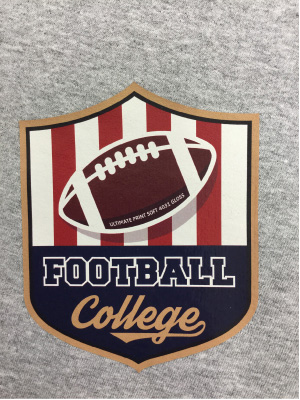 High quality textile transfer films that provide photo-realistic digital printing using solvent/eco-solvent printers
An opaque white polyurethane transfer film that offers high resolution prints with a gloss finish
Suitable for light and dark fabrics
Has a pleasant soft touch
Weeds easily
Has excellent wash resistance
Manufactured without the pressure-sensitive carrier, which allows easy stacking of weeded designs
80 Microns thick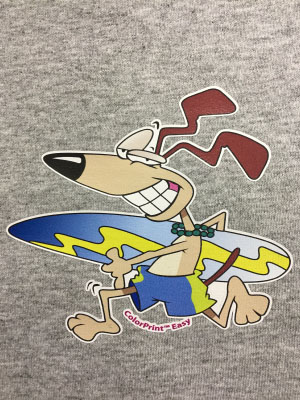 Works with solvent and eco-solvent printers
Easy weeding and masking
Sharp colors and safe to wash
No dry time needed before cutting or applying
Adheres to cotton, uncoated polyesters and 50/50 blends
HP Latex compatible
Material is 80 Microns/3.1 Mils thick
Composition: PU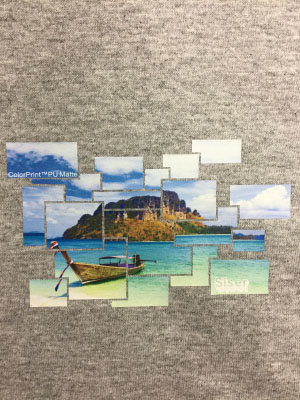 Incredible stretch and rebound
Thin, soft hand
Semi-matte finish
Requires no dry time
Material may vary in width by an 1/8" – 1/4"
Print with solvent/eco solvent inks
HP Latex compatible
Material is 70 Microns/2.8 Mils thick
CPSIA Certified
Composition: PU
To view more information on printable products or purchase click here