How to Make Sublimation Vinyl Stickers with WALASub Adhesive Vinyl
Jun 1st 2022
Who doesn't love stickers? From young skateboarders to suburban soccer moms, a well-chosen sticker can really make something pop! Using our WALASub adhesive sticker vinyl and the process of dye sublimation, you can create stickers with whatever design you choose. Check out how our partner Angie Holden created waterproof cactus stickers with this product!
---
Equipment/Materials Used
WALASub Adhesive Vinyl Sticker Sheets
Sawgrass SG500 Sublimation Printer
Cricut Maker 3
Steps
Step 1.
Using a sublimation printer/paper and design software of your choosing, print out the design you would like to work with (we used WALASub sublimation paper and the Sawgrass SG1000 printer). Remember to mirror the design.
Step 2.
Warm your heat press up to 380 degrees Fahrenheit. Once ready, press the sublimation transfer to the WALASub sticker vinyl for 30 seconds under medium to firm pressure. Peel hot. You will then be ready to cut your stickers! Be mindful of the sticker sheet curling after being exposed to heat. We used our strong grip Cricut mat to ensure the sheet would lay flat during cutting!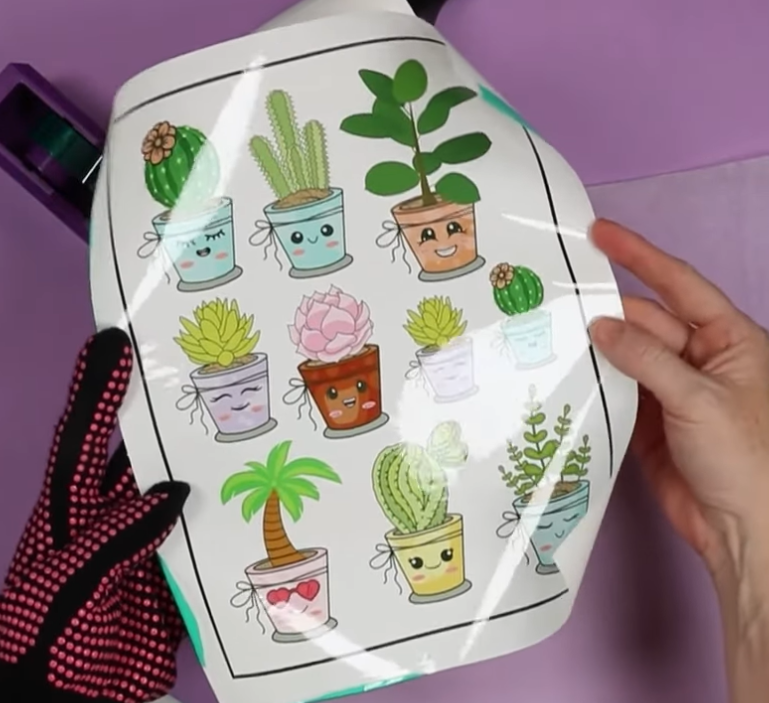 Step 3.
Cut the WALASub adhesive sticker vinyl using a vinyl cutter. Since it is adhesive vinyl, no mirroring is necessary during this step. If your designs were created specifically to be used as stickers (like Angie Holden's were), they may have an offset already programmed in. If not, you may want to use an offset with the design you're cutting so you can create a border around the edge of the sticker. We used a Cricut Maker 3 as our vinyl cutter for this project.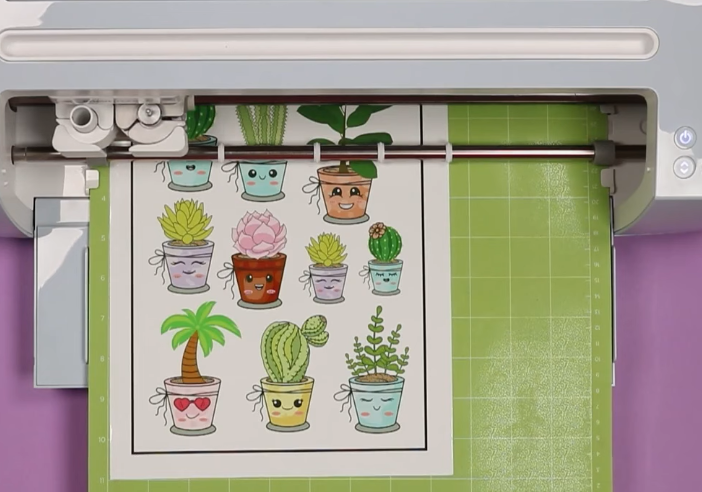 Step 4.
Peel off the excess vinyl to reveal your stickers!
Step 5.
Your stickers are now ready to be applied to drink containers, laptops, skateboards, or anything else you can think of adding stickers to! No need to repress after application, pressure alone will make sure your sticker is firmly attached and ready to show the world.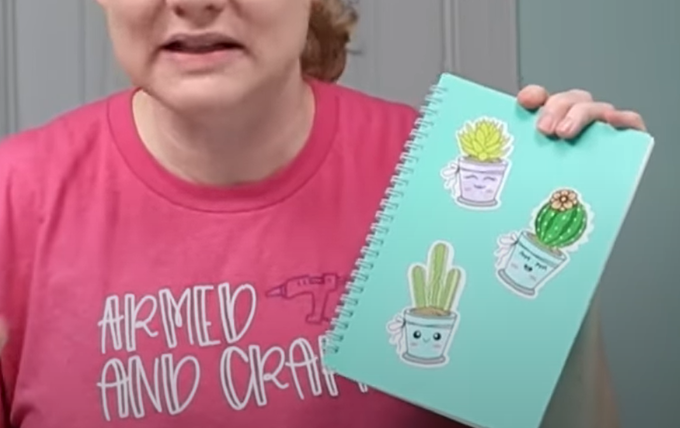 For a video tutorial on these sublimation stickers, take a look at Angie Holden's video "Sublimation Stickers That Are Waterproof!"