Starting Your Own Business
Posted by Heat Transfer Warehouse on Mar 3rd 2023
Looking for a way to supplement your income? Have you always had a flair for design? Have you considered creating your own clothing or garment decoration business? While the thought could sound a little intimidating, we're here to help! Using Heat Transfer Vinyl (HTV) is a great way to begin, and we have all the supplies and tips you need to get started! Following are some areas to consider when starting your business in this field.
---
Questions regarding equipment and materials needed for your business? Contact us! We are a wholesale supplier with the expertise to get you started with your business venture!
---
Recognizing Your Niche and Area of Expertise
Things like the quality of your materials and services provided are integral to a successful business, but there's another key factor that's a bit less tangible–the distinctive individuality that you bring to the table! Never underestimate the importance of uniqueness. At this stage, it's time to ask yourself some important questions. What is the niche that you are going to fill? Is there a specific type of design that you would like to focus on? It's important to recognize your knowledge, skills and abilities so that you can put them to their best use for your business!
Creating Designs
The next step is determining whether your knowledge, skills, and abilities are sufficient to make the necessary artwork for designs that are attention-grabbing and could create potential customer interest. One useful piece of knowledge is that there are various vinyl cutters which include design software packages or templates for you to personalize, which makes creating artwork for your projects much simpler. If creating designs is not to your abilities, you always have the option of outsourcing your artwork by hiring a graphic designer. If you're not sure where to find a graphic designer, searching for one on the internet would be the best place to start. There are many graphic designers that offer freelance work, and you'll be able to readily browse their portfolios to see if what they do lines up with your ideas!
Choosing Your Products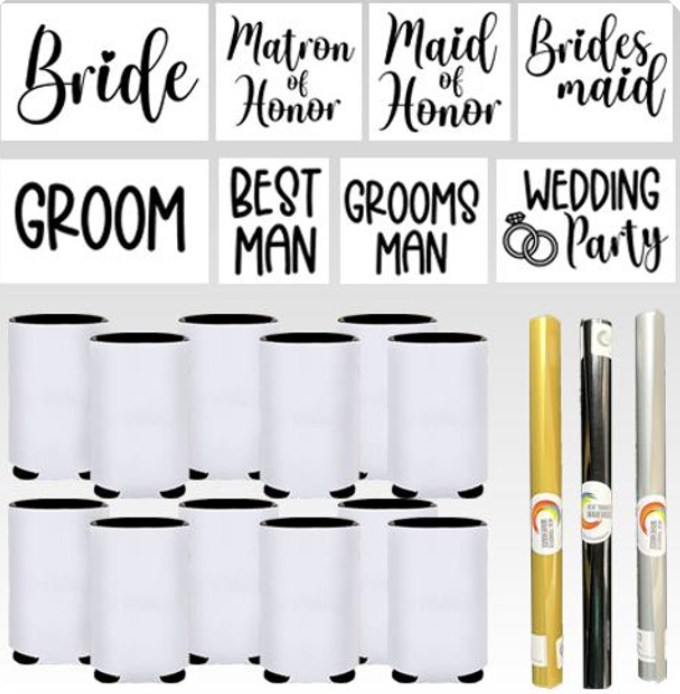 Another important step is deciding what items you will offer. Do you want to solely focus on designing clothing? Or do you want to expand your options to include shoes, hats, cups/mugs and perhaps even bags? All are possibilities with Heat Transfer Vinyl (HTV)! After deciding comes the easy part: finding a supplier for your products. Conveniently, we can provide you with not only the vinyl, necessary equipment, and accessories, we also offer a selection of blank drinkware, clothing, and other various items that you can put your own creative spin on! Our website can let you explore some of the options at your fingertips to help you hone in on what product range you would like to carry.
Identifying Your Target Market
After you've decided what products you want to focus on, the next step is narrowing down your customer base. This step involves attempting to segment the market of people who want (or need) customizable clothing. Market segmentation is the process of dividing an entire market up into different customer segments. Basically, you need to narrow down the whole market to a manageable (and profitable) segment for you to focus on. This segment should include potential customers who would be interested in the unique products you have to offer.
Purchasing the Necessary Equipment and Materials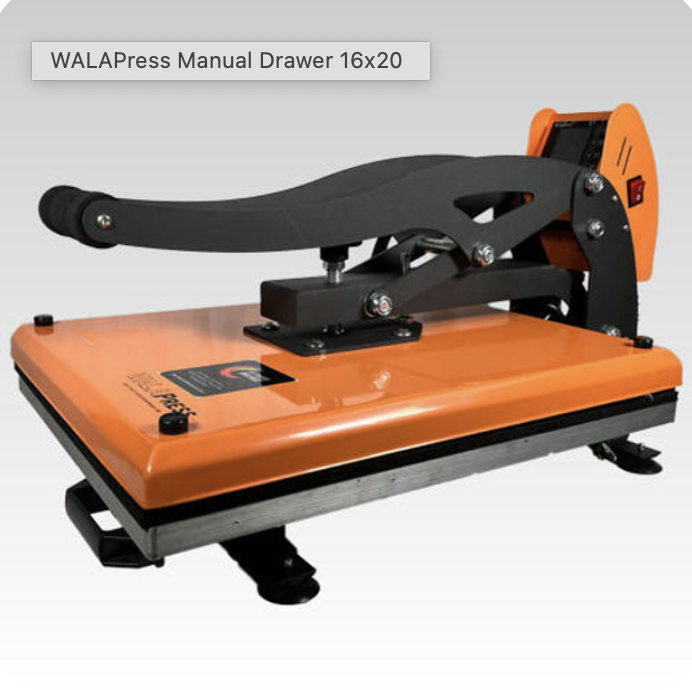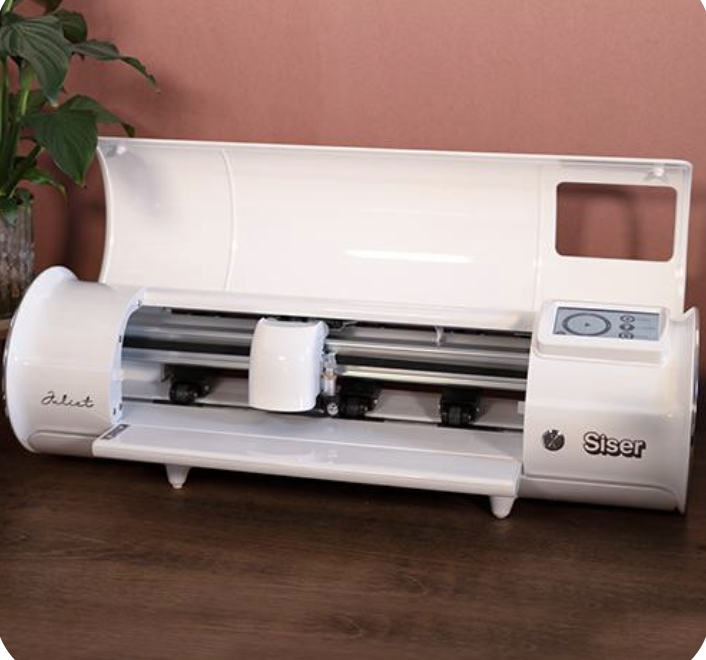 This is where we come into play. As previously mentioned, using Heat Transfer Vinyl is a great way to start designing and customizing products. We are an authorized distributor of high quality materials from manufacturers including: Siser, Chemica, and Thermoflex (Specialty Materials). Many of these materials can be applied with a handheld iron. However, if you're planning on starting a business we highly recommend investing in a heat press. This will not only save you a lot of time, but you will likely reduce cost in the long-run by lowering the risk of messing up and ruining vinyl. We have many Heat Presses for all your needs, including hat and mug presses, so check them out! Not to mention, we also carry Vinyl Cutters & Plotters. For you beginners, we have Bundles too, which include a vinyl cutter, material (vinyl), a cutting mat, and software to help you get started with creating designs! And finally, we have all the necessary Heat Transfer Accessories you would ever need. If you have questions on what heat press or cutter is right for you, please never hesitate to contact us for help!
Production
After you have figured out what products you want to sell, the types of designs you will be focusing on, and have purchased all of your equipment, you are ready to start creating your products. There is one more thing before you do, and that is deciding who will be included in the production process. Will you be the only person producing the products? Or will you consider having one person create the artwork, another person run the vinyl cutter, and a third person weed and press the vinyl? It's also important to consider that these people will probably want payment. The volume of your orders and sales play a significant role in determining the number of people necessary for production, so it deserves a fair bit of thought.
Marketing Your Products
So how do you get your products out in the market? The easiest way to do this is through the Internet. Social media outlets such as Facebook and Instagram are great tools to start showcasing what you have to offer. However, we suggest creating business profiles that are separate from your personal profiles. The old adage about not mixing business and pleasure holds true here. It pays to make a business page that comes off as professional, and sometimes the personal interests and likes you display on your personal social media could get in the way of attracting potential customers. Etsy and Pinterest are great resources too. If you want to take it a step further, a website is always beneficial to further showcase your products and include additional information about your business. Also, try canvassing around your local area for any storefronts that would be willing to host your products. Marketing around your community (events, schools, churches, etc.) can be a great way to spread the word of your products! There is an important (but simple) rule that is the key to success in almost any field: network, network, network! The more people you know, the more business opportunities you will experience. With the current positive attitude towards local products, you might find that your business finds some helpful support from the people in your community, which is never a bad thing!
Delivering Your Product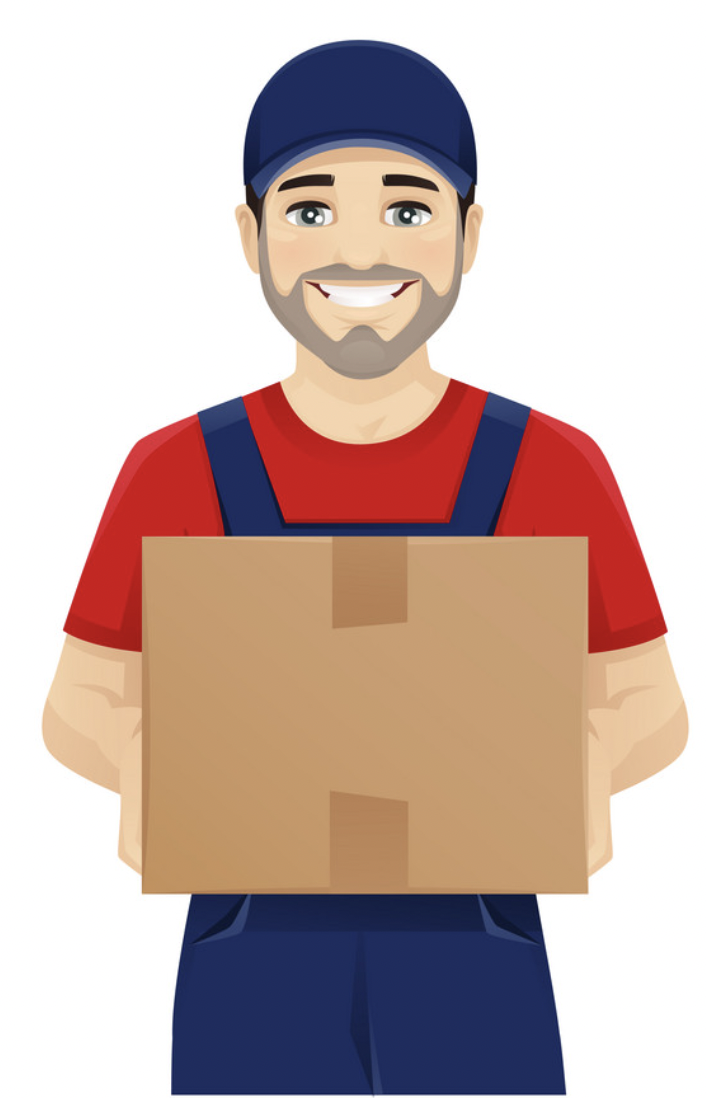 Here at Heat Transfer Warehouse, we are well aware that everyone loves low shipping rates and fast delivery (that's an area that we focus on)! The delivery of your product is a very important factor for your business, and whether you are shipping your products or hand delivering them, you should make sure to have some sort of decent packaging materials. Make it look neat and presentable, because nobody likes receiving a damaged box. Investing in the packing materials to make your products look great when they arrive at a customer's house or pickup location can give them an immediate visual reason why they would want to order from you again. And don't forget to include shipping costs when pricing your products, or this oversight could cost you!
Financials
Everything we've written so far doesn't mean much unless there is financial value to creating such a business. After all, the ultimate goal is to make a profit, right? We understand that the initial costs of equipment, material, accessories, blank garments, marketing, and shipping may not seem like a small start-up cost. However, you should use these numbers to break down the potential prices you will be charging, then attempt to estimate the amount of sales you will have to do before recouping your initial start-up costs. As desirable as sales are, when computing costs never undervalue your time put into production! When compared to other business options, the upfront cost for creating such a business as we have been discussing is low, especially relative to the potential prices that you can be charging and the profits margins you can be bringing in. We have confidence that you could be profitable in this business industry!
Check out our partner Pulkit from Boutique Setup's blog post for more information on starting your clothing business!