Shipping: Anything & Everything You Need To Know
Posted by Heat Transfer Warehouse on Oct 23rd 2019
What are HTW's shipping deadlines?
Your order must be placed by 4:45pm in order to be processed and shipped that day. Unless your product must come from a specific warehouse see the map below.
Green Region 4:45pm Eastern Time Zone
Orange Region 4:45pm Central Time Zone
Yellow Region 4:00-4:30pm Pacific Time Zone (based on your choice of shipping)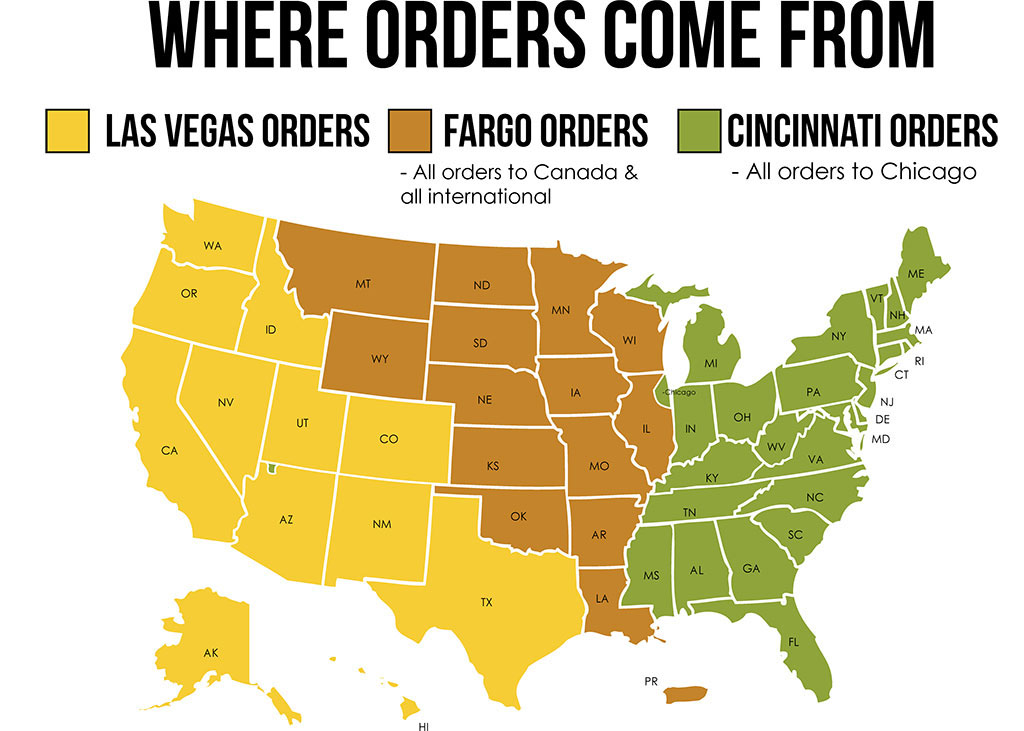 ---
I want 1-2 day service. Do I expect 1 or 2 days for my order?
Please see the map below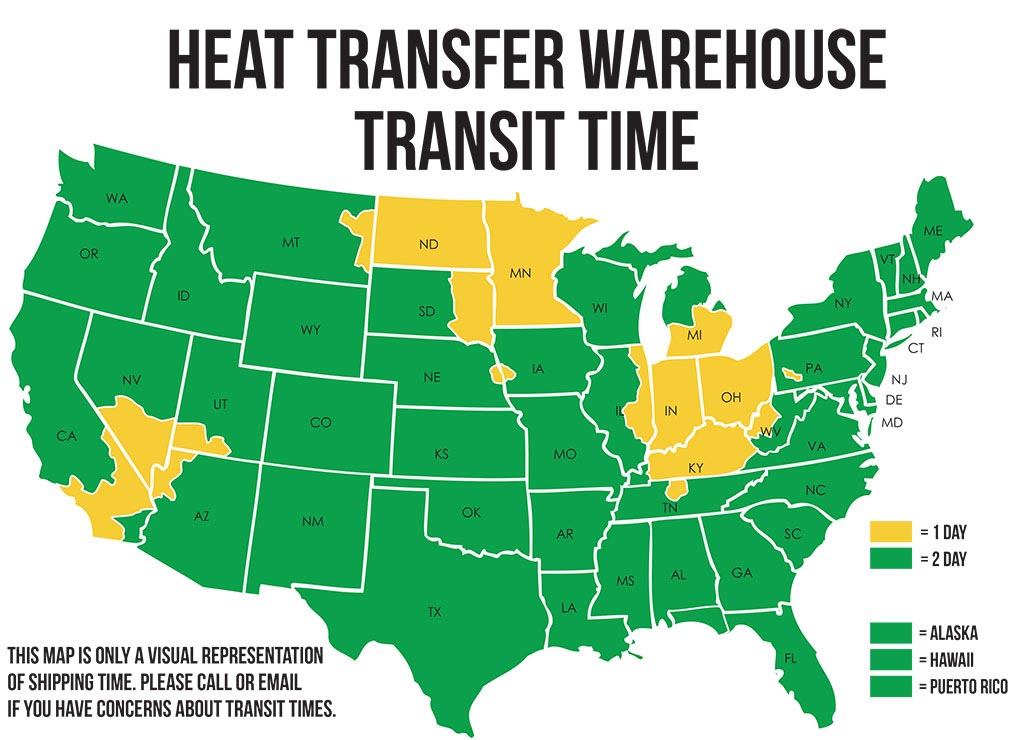 ---
I live close to one of your locations. Can't I just pick up my order?
No. Heat Transfer Warehouse has made the decision to discontinue our Will Call shipping option. The reason for this being that we are staying true to being an eCommerce company. The Will Call shipping option is more in line with that of a storefront business model; therefore, we will no longer offer will call or in-store pickup. All orders will be shipped via UPS. If you are within a 30 mile radius of our warehouse you are eligible for UPS Local, which is a discounted shipping rate for our local customers for next day delivery.
How do I qualify for free shipping?
HTW offers free 1-2 day service on orders over $150. Please note that Custom Transfers, Full Color Custom Digital Transfers, Custom Sublimation Transfers and Custom Rhinestones do not qualify for our free shipping offer.
What do I pay for shipping if I don't spend $150?
Orders under $150 will be charged $12.95 for 2-day shipping or $10.95 for ground shipping. Orders under $50 will be charged $15.95 for 2-day shipping or $12.95 for ground shipping.
Why won't you let me ship to my PO Box?
UPS does not allow delivery to any address using a PO Box.