New Website Menu Tour
Jan 9th 2020
Account Guide
The Heat Transfer Warehouse website is being updated. Here's everything you need to know to get your account set up.
For our returning customers, the transition should be very smooth. The only thing we need from you is that you update your account password. To do this, click the "register/login" button in the top right of the webpage. Then click the forgot password option and you will receive an email to create a password. It can be the same password as it was previously if you choose. Your account is now set up with the new website. If you have any issues with resetting your password you can call in or chat and we can help you out.
If you were tax-exempt (any customer that does not live in a state with a warehouse or if they are a tax-exempt business) you should double-check and make sure that you are still tax-exempt on the website. You can look at this in the checkout process. If you have any issues with your tax-exempt status, call or chat in and we can help you out.
For new customers, creating a new account on our new website is easy. At the top right corner of the page click "Register". Then click "create account". Then input your account information and address to create an account.
Here are all the great benefits of having an account with us:
Check out faster
Save multiple shipping addresses
Access your order history
Track new orders
Save items to your Wish List
Click your name and see our order history, messages, addresses, recently viewed products and account settings.
Menu Tour
Heat Transfer Warehouse's updated website includes an improved fly out menu where you will be able to find all our products. Here is a tour of the menu and all of its pages.
To start, go up to categories at the top of the page. This will drop down the menu.
First up is the heat transfer vinyl category. This section is then organized by different brands and then more specific product pages.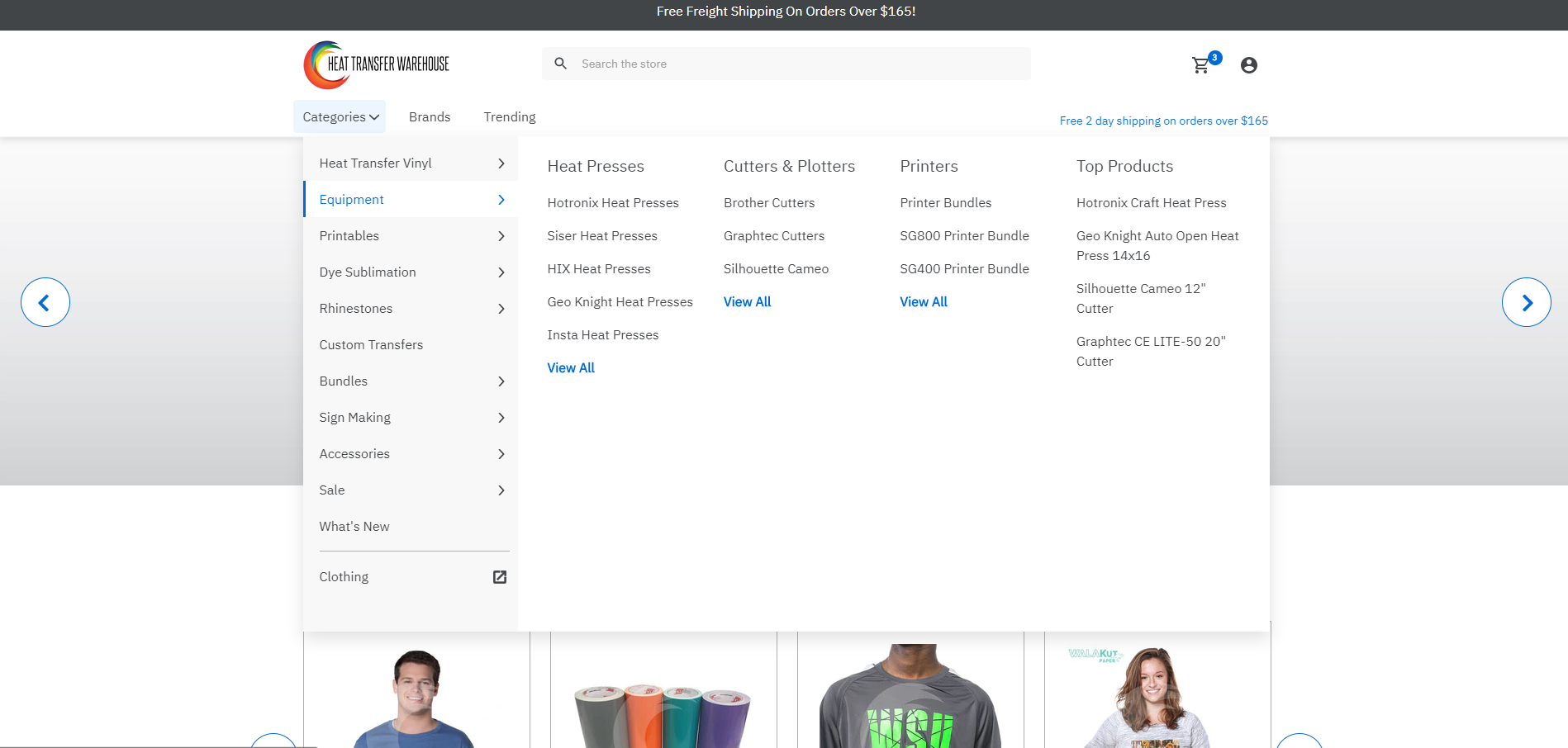 Next up, the equipment category has all our heat presses, cutters & plotters, printers, and top products. Under these headers, we list the different manufacturers for each type of equipment.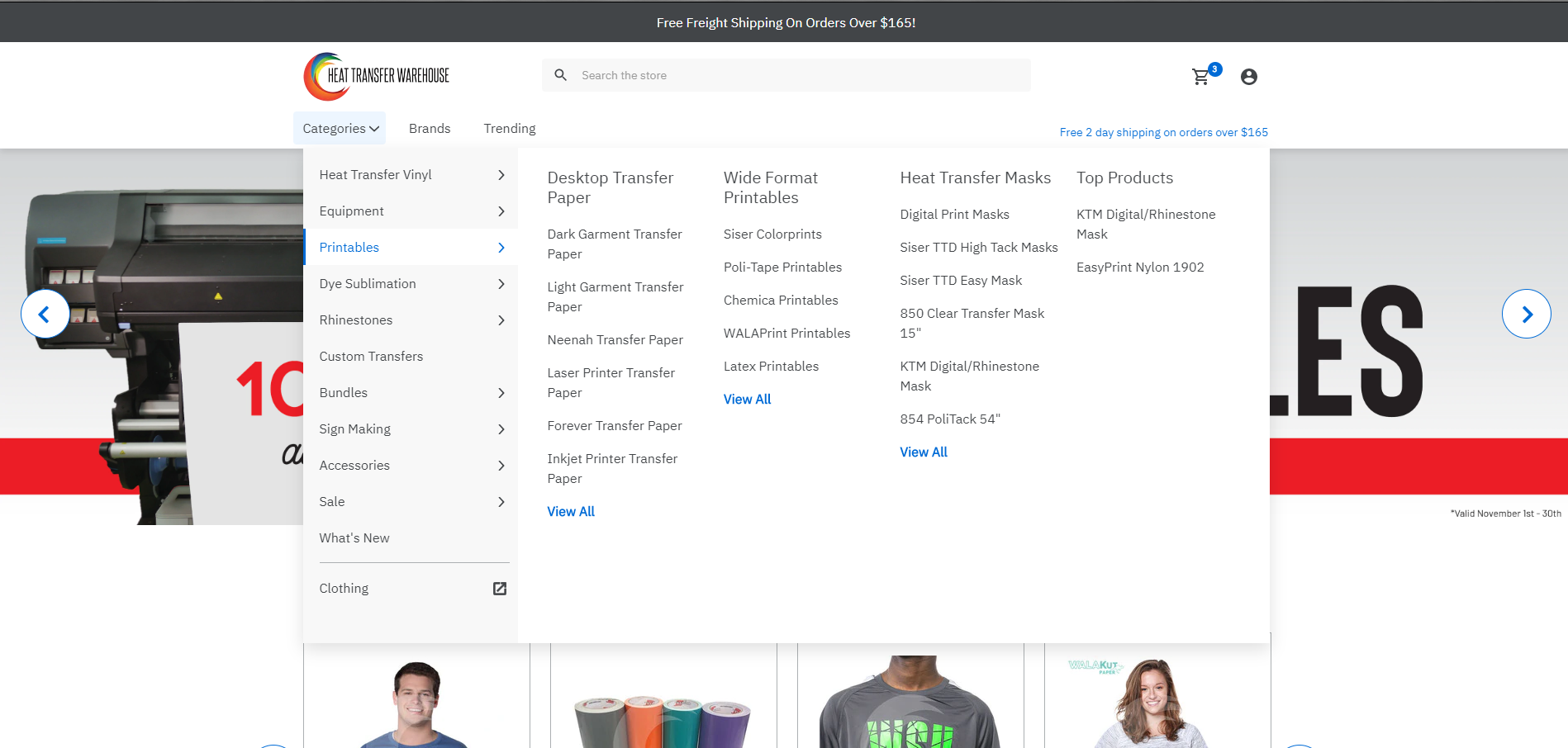 The printables category is organized by desktop transfer paper, wide-format printables, heat transfer masks, and top products. Under these headers are the different brands and products from each category.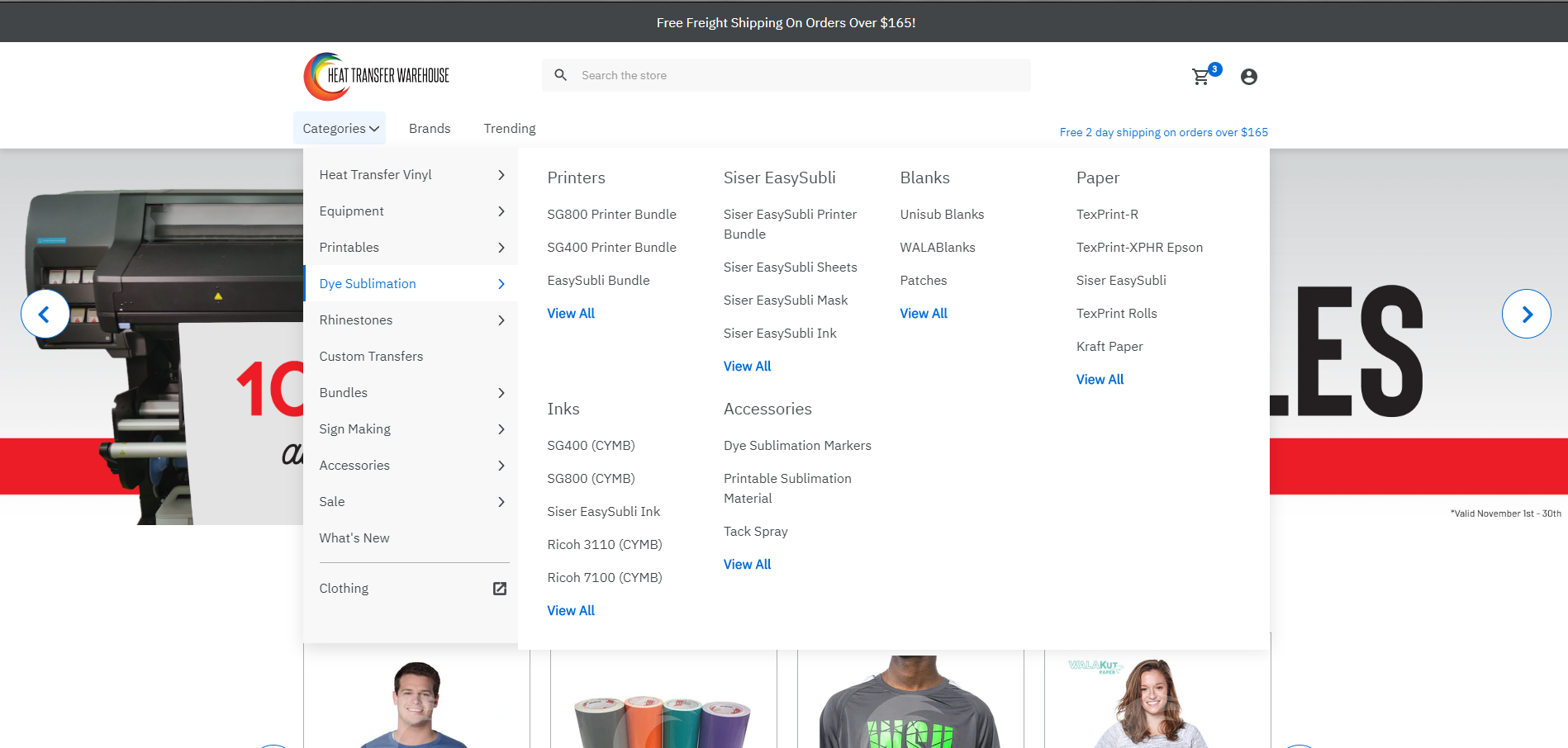 The dye sublimation category has our printers, Siser EasySubli, blanks, paper, inks, and accessories.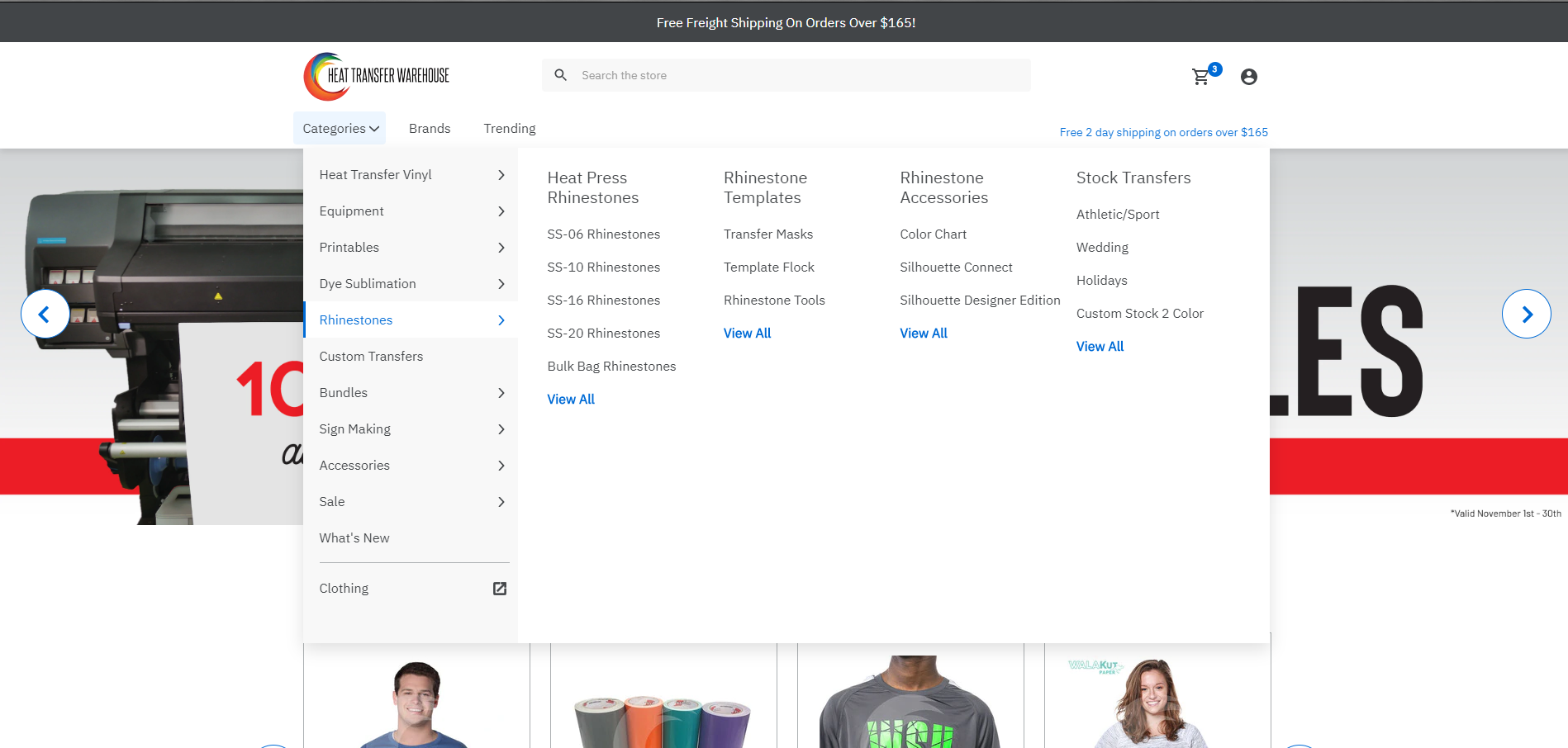 The rhinestones category is organized by bulk rhinestones, templates, accessories, and stock transfers.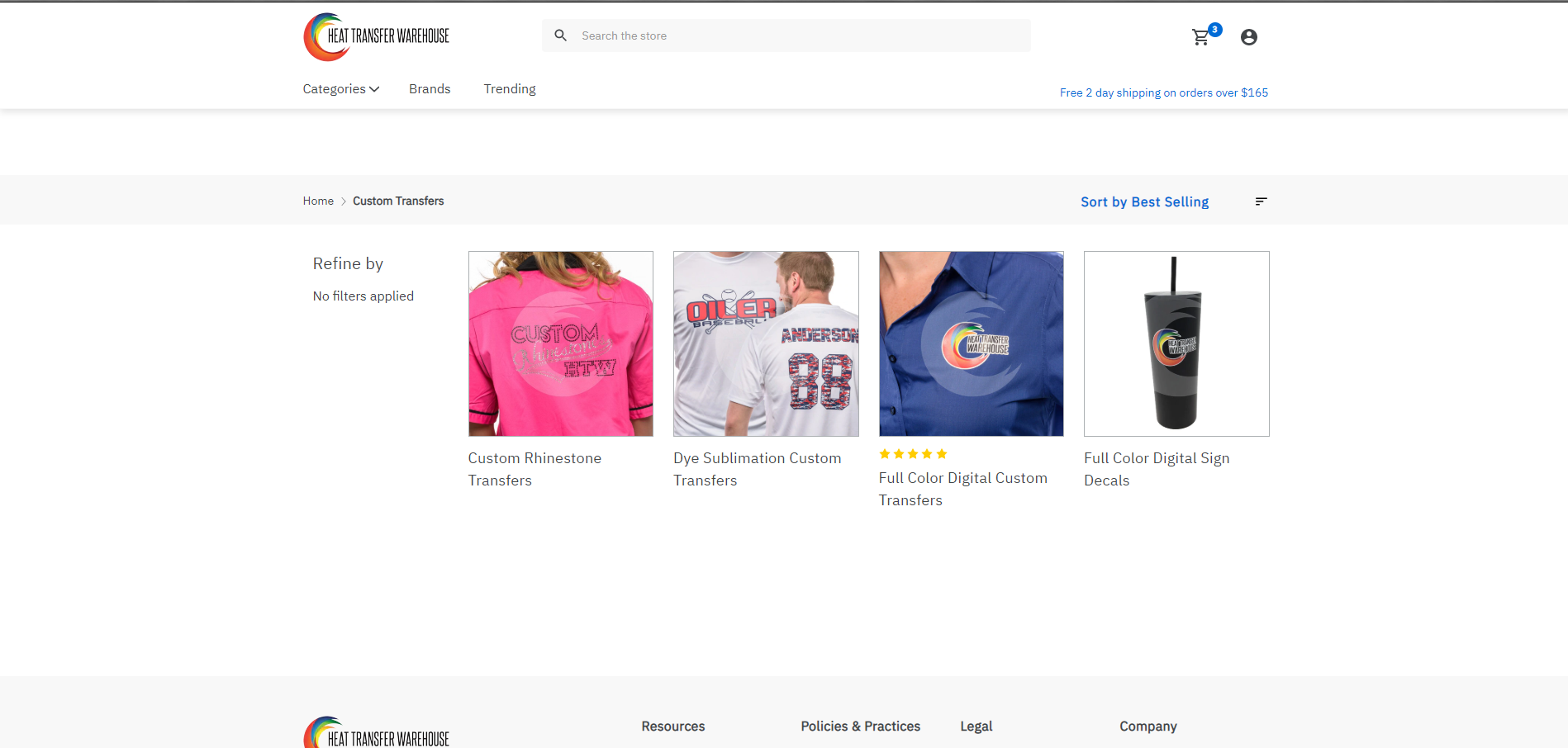 The custom category will take you to the page with our different offerings for custom transfers.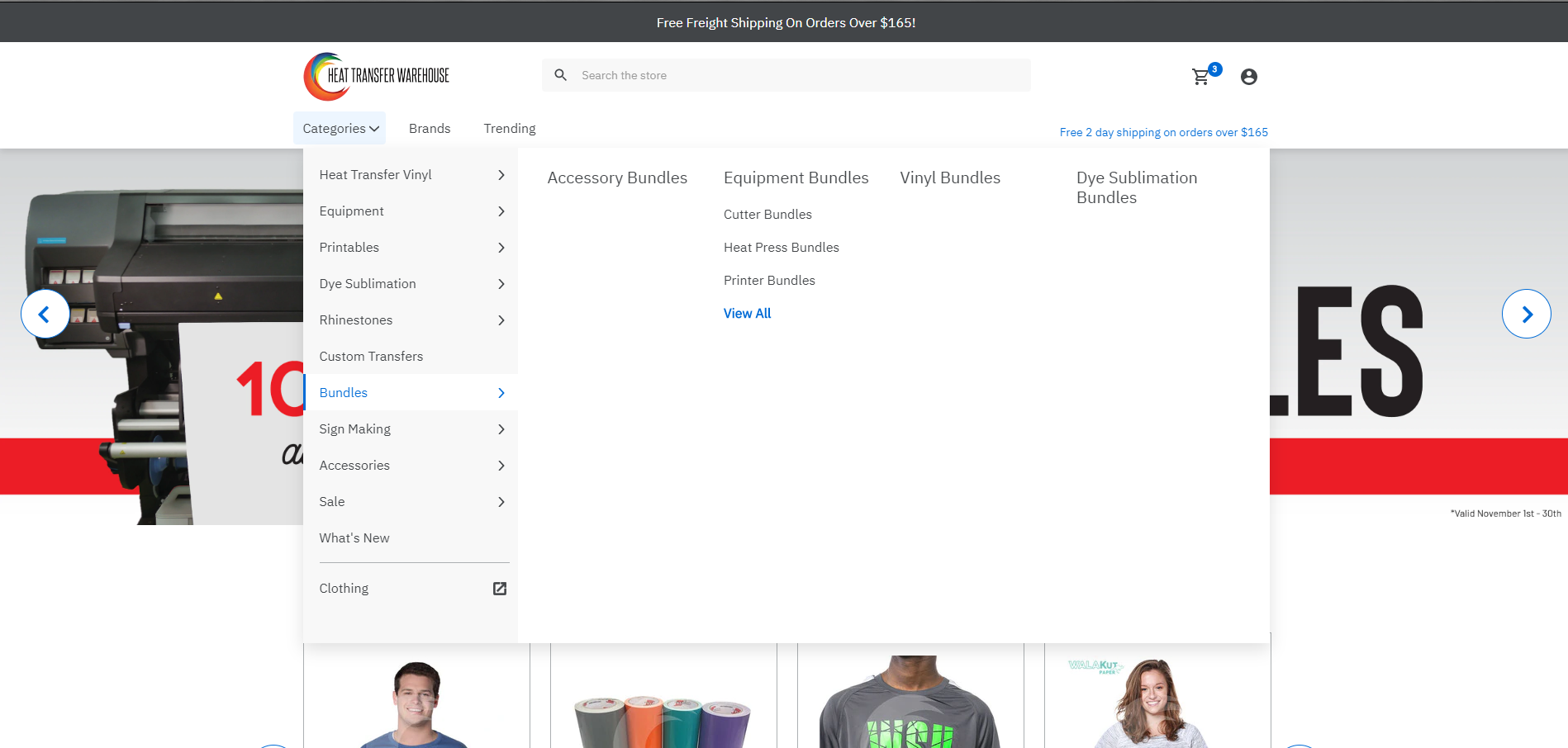 The bundles category is organized by our accessory bundles, equipment bundles, and dye-sublimation bundles.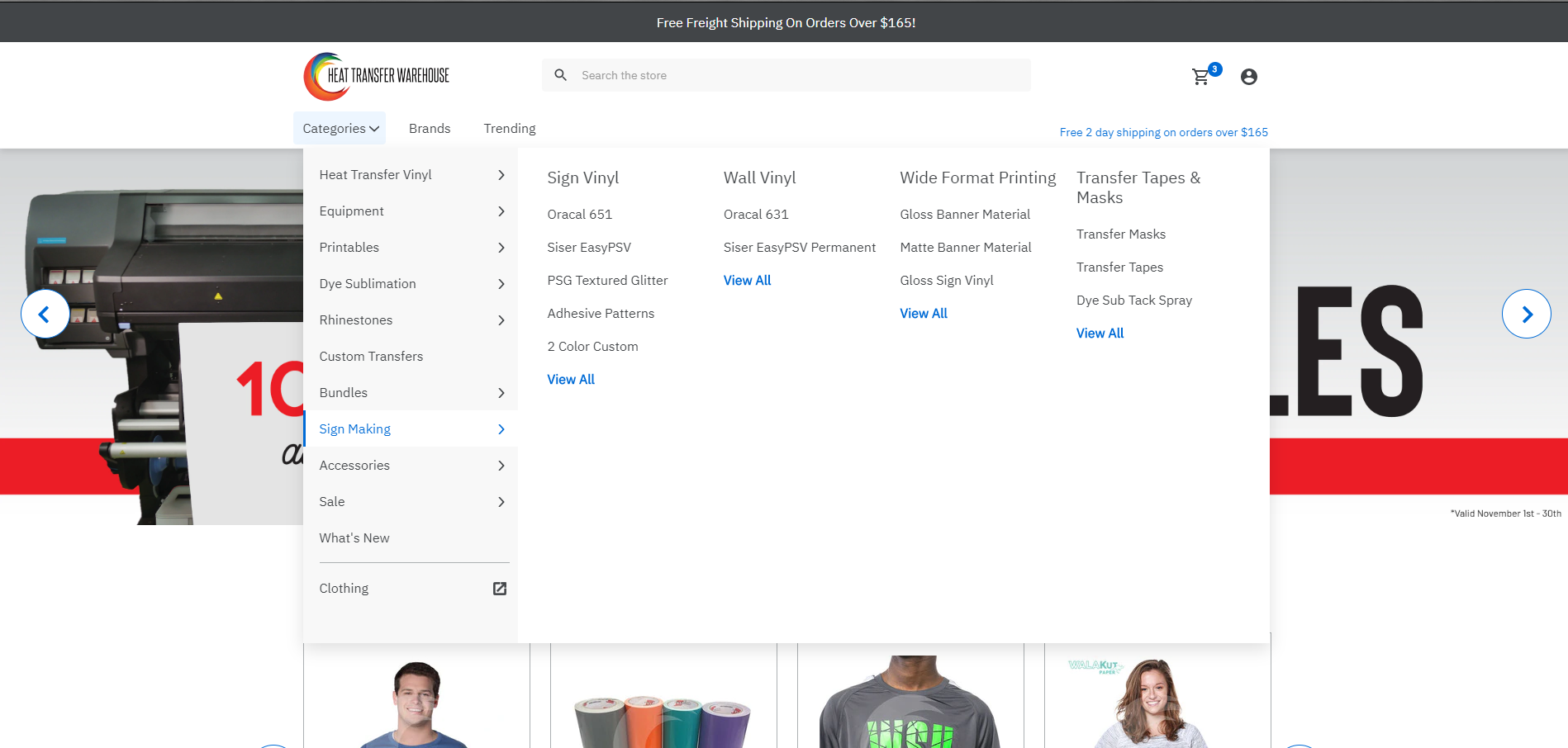 The sign-making category has sign vinyl, wall vinyl, wide format printing, transfer tapes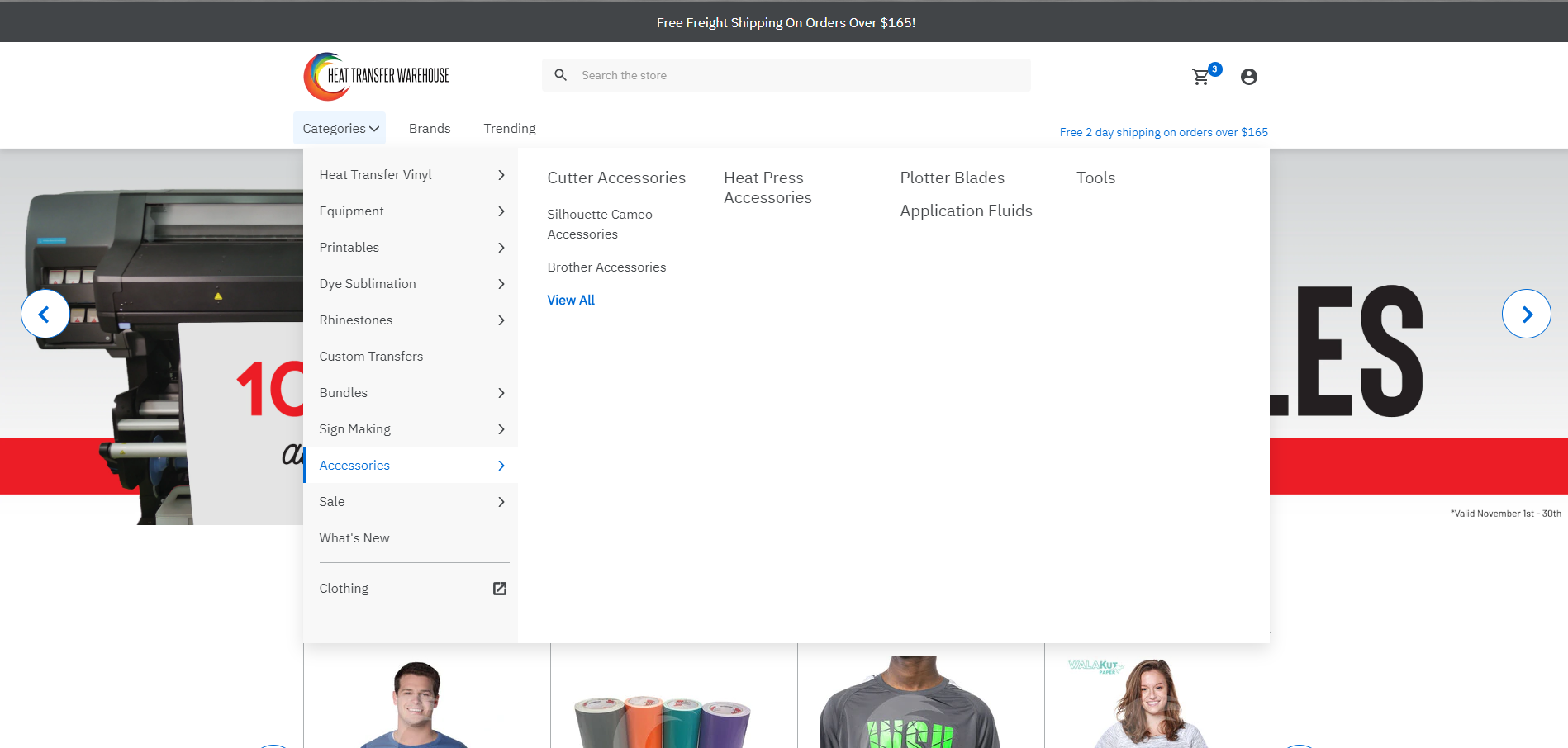 The accessories category has all our cutter accessories, heat press accessories such as teflon covers and heat press platens, plotter blades, application fluids, and tools.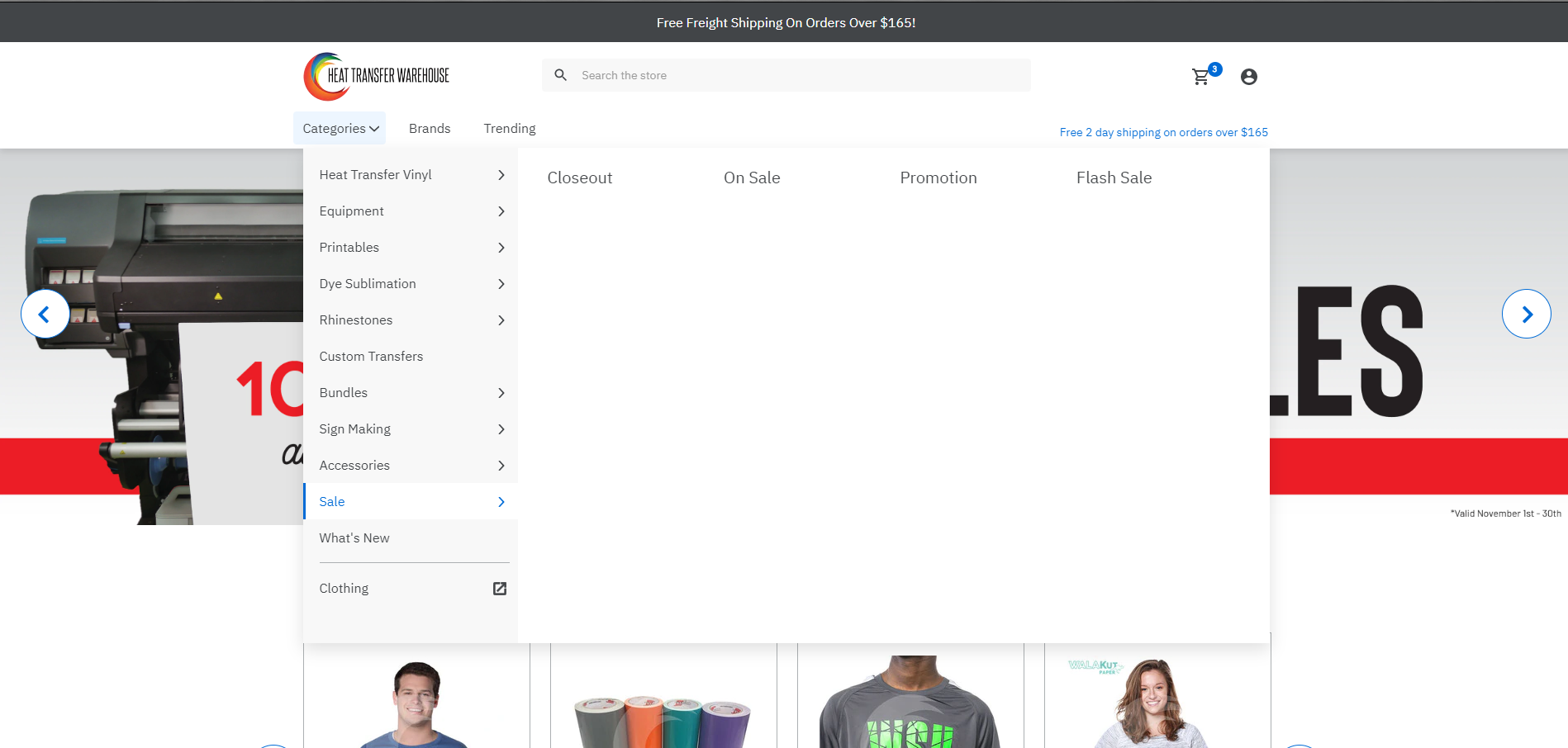 The sale category is where you can find all products that are currently on sale. We have different sales each month as well as frequent flash sales that only last one day.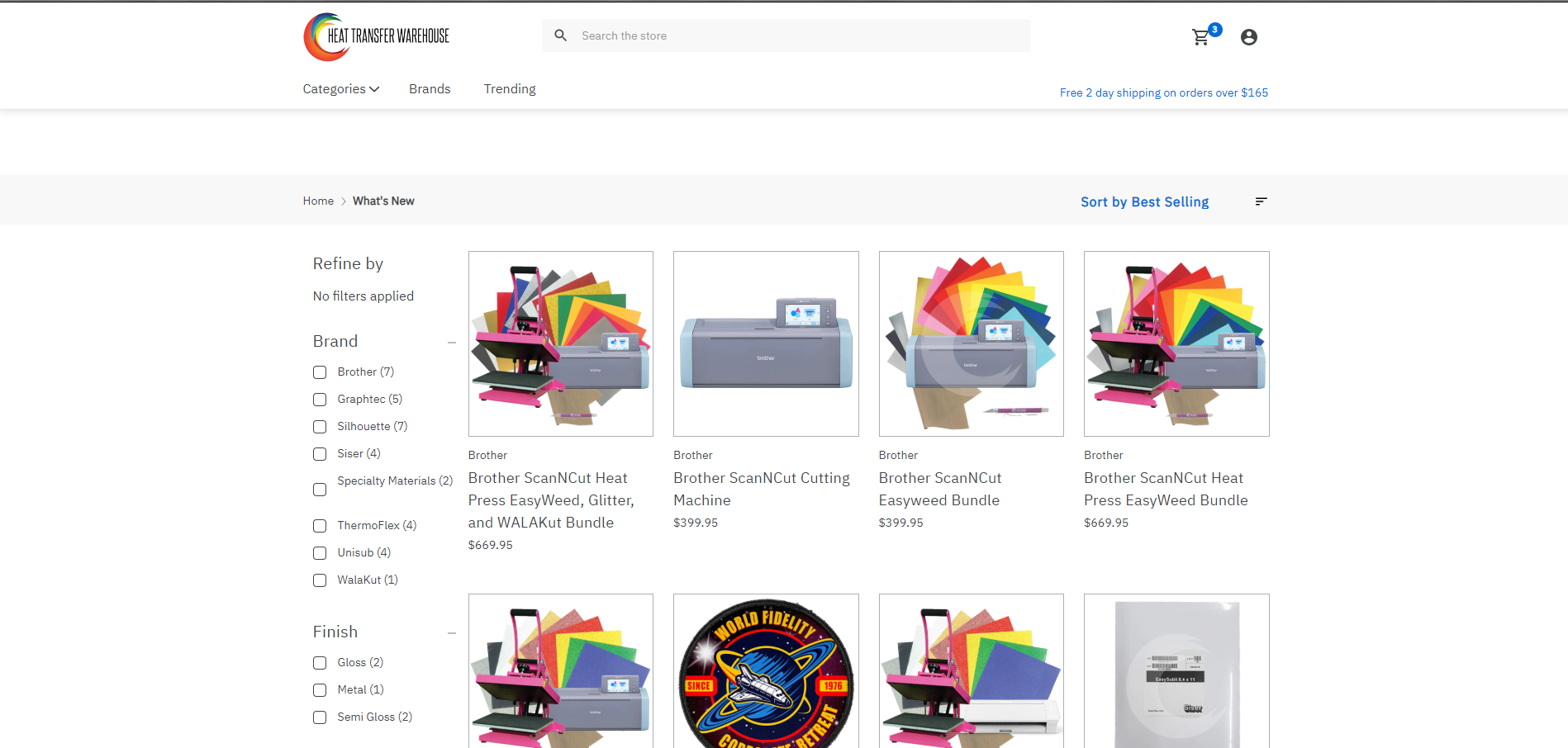 The "What's New" category will take you to a page with all the recently added products.
At the bottom of the menu, the clothing category will take you to heattransferclothing.com